Our brief, and Ironville's history.
Building on our long-standing relationship with North Warwickshire Borough Council and our commitment to continuing to work together, we were trusted with a project to refresh a dated block of flats in the historic town of Atherstone.
Famous for its brutal Shrove Tuesday ball game, this beautiful market town is located close to Nuneaton in North Warwickshire. Our renovation commission involved a series of one-bedroom flats, initially built in 1960 for housing the elderly. Sixty-one years on and they were certainly in need of some love!.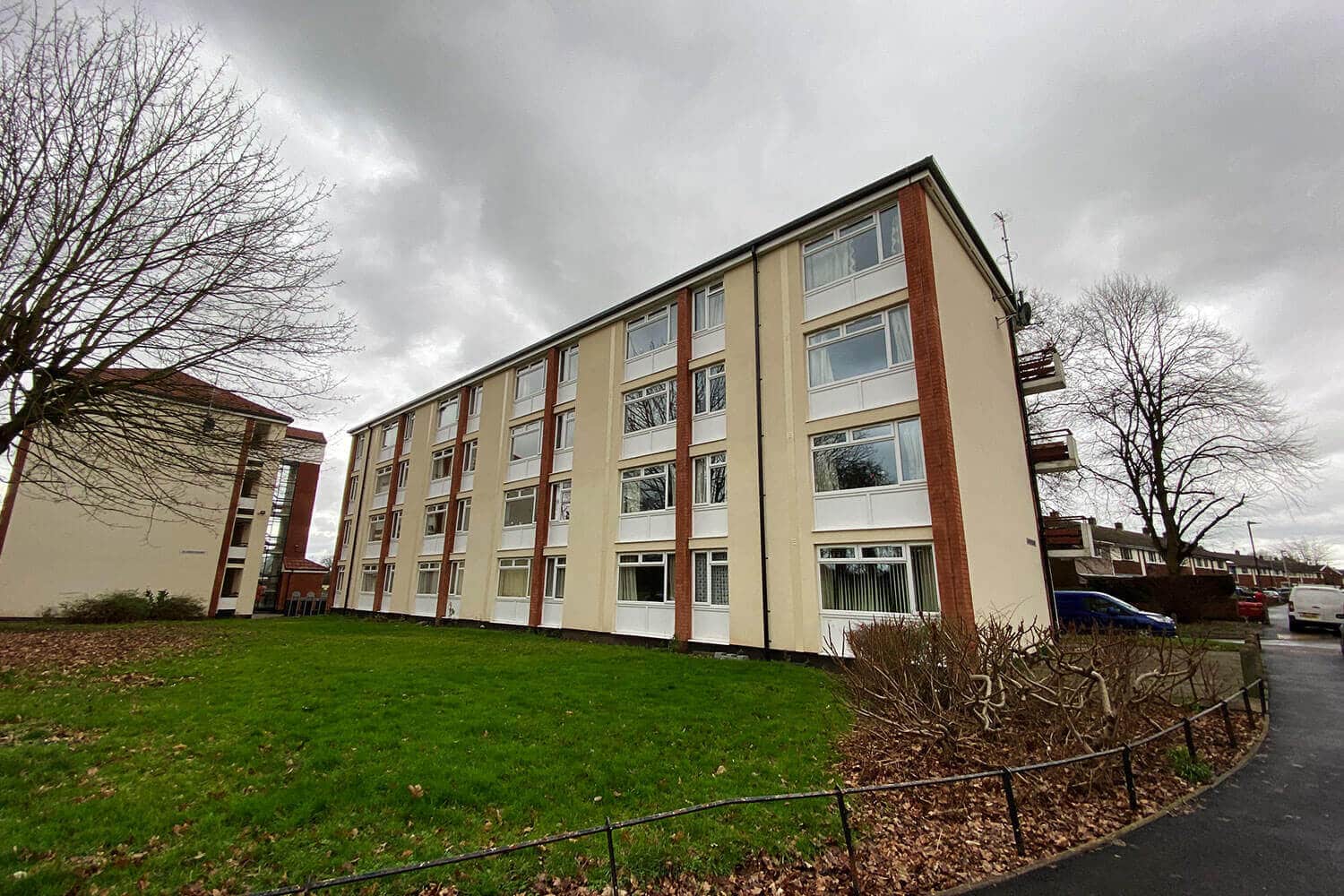 Challenges overcome at Alder Heather Court.
With nearly every aspect of the area needing renovation, Westville undertook the colossal task to modernise, secure and increase the safety of the buildings. Insulation work included roof and loft insulations, with EPS & Phenolic added to the gable ends, together with Rockwool firebreaks.
Surveys of the site also highlighted the fact that the balconies were unsafe and needed attention. Westville addressed this by completely removing them, replacing them with SFS & CP boards, together with new handrails, which instantly improved all residents' safety.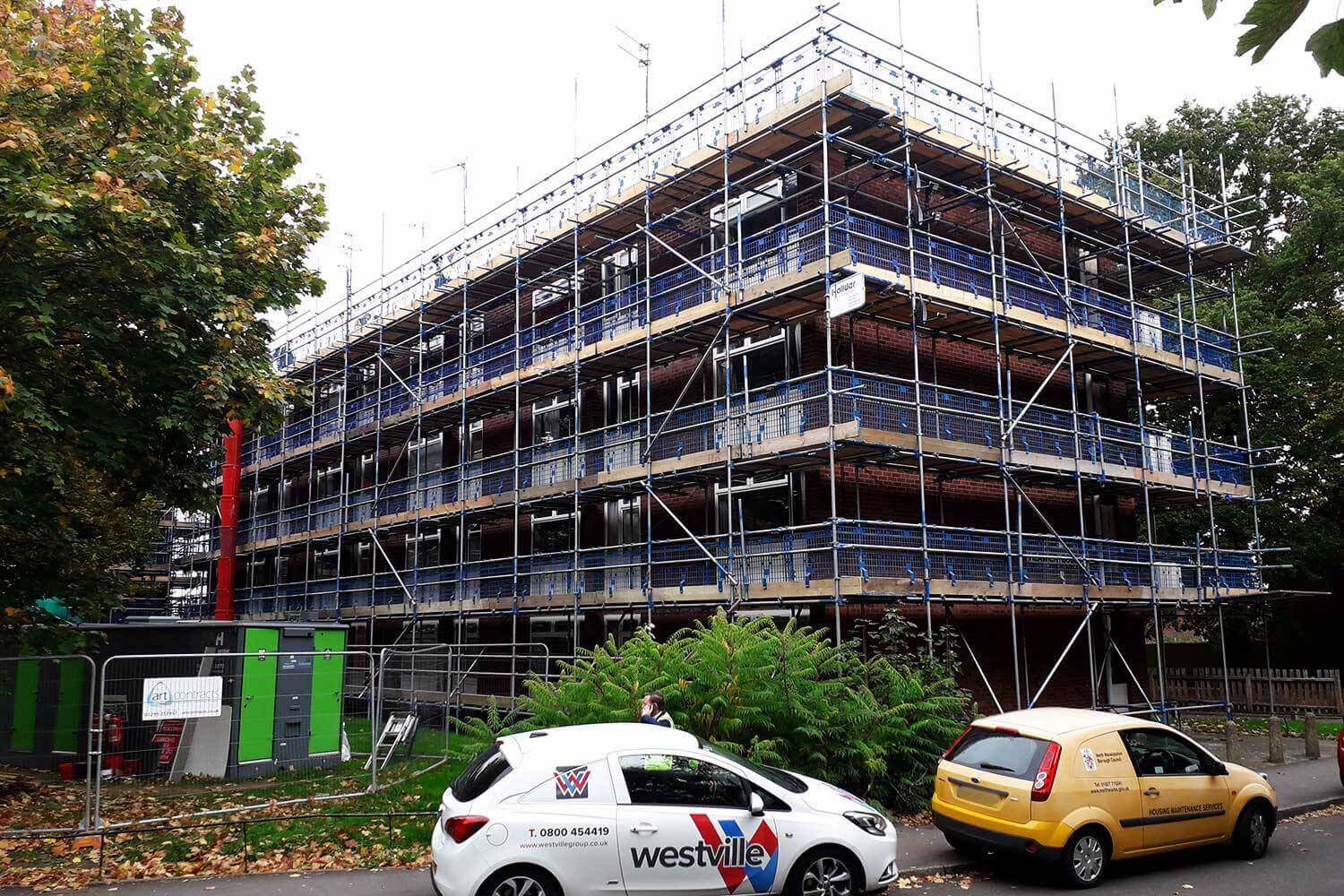 Westville Regenerating the building.
Spotlight On Our People...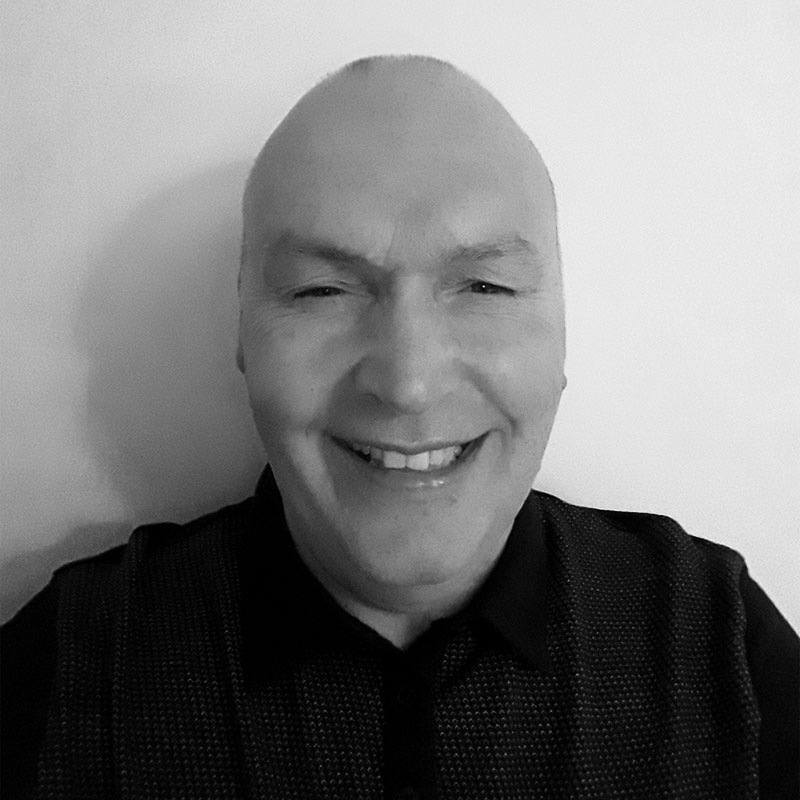 Rob Baggaley
Operations Manager
Rob was integral in seeing this project was finished on time and to the highest standard. Using his thirty-plus years of experience, he brought out the very best in everyone involved in this renovation.
In his free time, Rob likes to relax, walk his dog and do a bit of quizzing. He enjoys watching boxing and has been a keen Wigan RFL fan for many years.
Results.
All work was carried out in line with strict planning and concluded in late 2020, with most completed during the summer. Due to all the products used in this project passing rigorous fire safety tests, residents could be safe knowing that all materials matched the quality of workmanship that Westville are synonymous for.
The area, which was once aesthetically depressing, is now completely different. A fresh and modern approach to the design makes these flats genuinely stand out from the crowd and everyone agrees they look stunning.

Westville has calculated the savings in resident's potential energy bills for both blocks of flats and this amounts to a colossal £4,200 per year in total. That works out at up to £105 per flat!*
Collectively this adds up to 17 tonnes of CO2 from entering our atmosphere every year, the equivalent of an oil power plant consuming almost 40 barrels of oil.
Recent projects by Westville
We've had the opportunity to work on some inspiring projects with some fantastic residential clients, businesses and local authorities.