Extra Protection.
Add an extra layer of protection to your property, against weather damage and other things which could cause erosion.

Extra Insulation.
By thickening the walls, you're also increasing the insulation of your property, cutting energy bills and helping the environment.

Transform your home.
External wall rendering will transform the look of your home and could increase curb appeal and house value!

Experienced.
Westville have been providing commercial rendering for over 30 years, completing many prestigious external rendering projects all around the UK.
Rendering external walls provides a layer of protection against weather damage
What is Rendering
Rendering is a technique which has been used for centuries and is the application of a thin layered mixture of cement, sand, and lime plaster to either brick, cement, stone or mud walls of a house.
It is a popular practice all over the world, particularly throughout Southern Europe where many different styles can be seen.
Why should I render my walls?
The main purpose of Rendering an external wall is to provide an extra layer of protection against weather damage and other things which could cause erosion; however, it can also help with a property's overall insulation (by thickening the walls) and also help transform the look as different application patterns and finishing paints provide great style!
Take a look at what happened as a result of our work in Bilborough, where the finished house was completely unrecognisable after being finished with a white textured render.
What finish is right for me?
Westville offers many transformative finishes, including pebble dash, textured, brick effect, and brick slips. All of these can significantly impact increasing the value of your home and make it much more aesthetically pleasing to look at.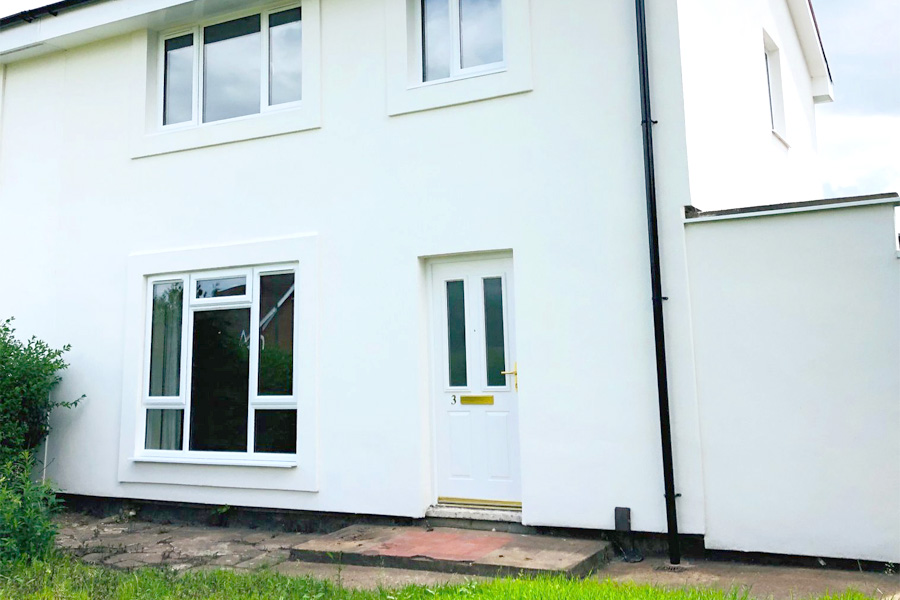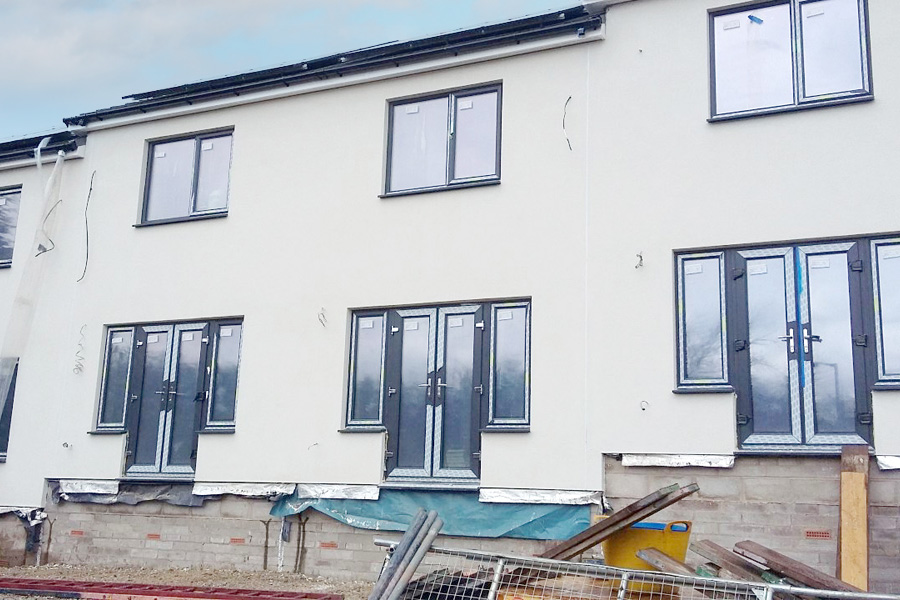 Frequently asked Rendering questions?
(Click a question to get your Rendering questions answered, use the contact form below if your question isn't covered.)
Browse our completed Rendering projects…