Save on your bills.
External wall insulation could save you up to £460 on your yearly utility bills!

Hassle Free.
Minimal disruption installation by our expert team at a time convenient to you!

Transform your home.
Not only insulate your home but choose from a wide range of finishes to improve the look of your home!

Approved Materials.
We only use approved materials from leading manufacturers, so you can be confident we'll ensure the best results.
External Wall Insulation warms your home and saves you money
What is External Wall Insulation?
External wall insulation involves fixing a layer of insulation material to the external walls of your property. This is then covered with reinforcement and a special type of render.
The final process utilises a wide choice of textured finishes, brick slips or brick effect render to transform the look of your property. However, the real benefits are how warm your home will feel and how much money you will save on your energy bills! Here you can see how Westville completely transformed a weather-worn two-storey cottage in Nottinghamshire into a stunning, energy-efficient home.
Why should I get External Wall Insulation?
Is the outside of your home looking somewhat neglected, tired and in need of a little renovation? Does it feel cold in the winter or suffer from damp, mould or mildew? Would you like to save around £460 a year on utility bills? If the answer is "YES", you should consider our 25-year guaranteed External Wall Insulation, which solves all three in one simple solution!
External Wall Insulation has many benefits, including lowering your heating bills. As the process raises the temperature of your internal walls, you will use fewer fossil fuels, reducing your carbon emissions. In addition, as we increase the thermal efficiency of your walls by around 85%, you are likely to see a dramatic reduction in condensation, helping to prevent dampness & mould. 
Here you can see Westville's work in Bilborough which involved carrying out a full strip of a BISF house and installing full external wall insulation. This brought the home back to life and made a huge difference in its thermal performance.
What will my property look like after I get EWI?
You get to choose, as we offer a wide range of stunning protective finishes, such as pebble dash, textured, brick effect render or brick slips.
Whatever your choice, we will ensure that your chosen finish holds up to the same high standards that we set ourselves with every service we offer.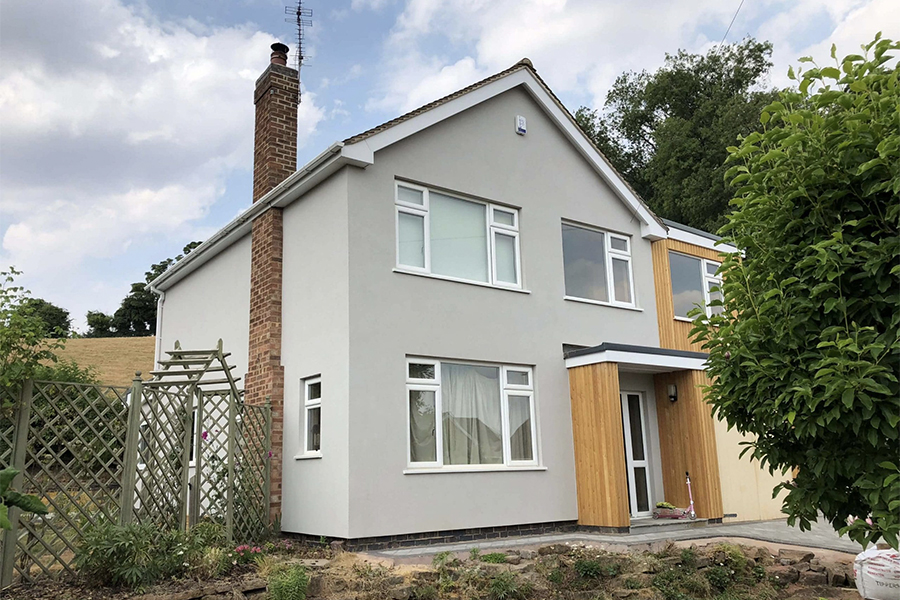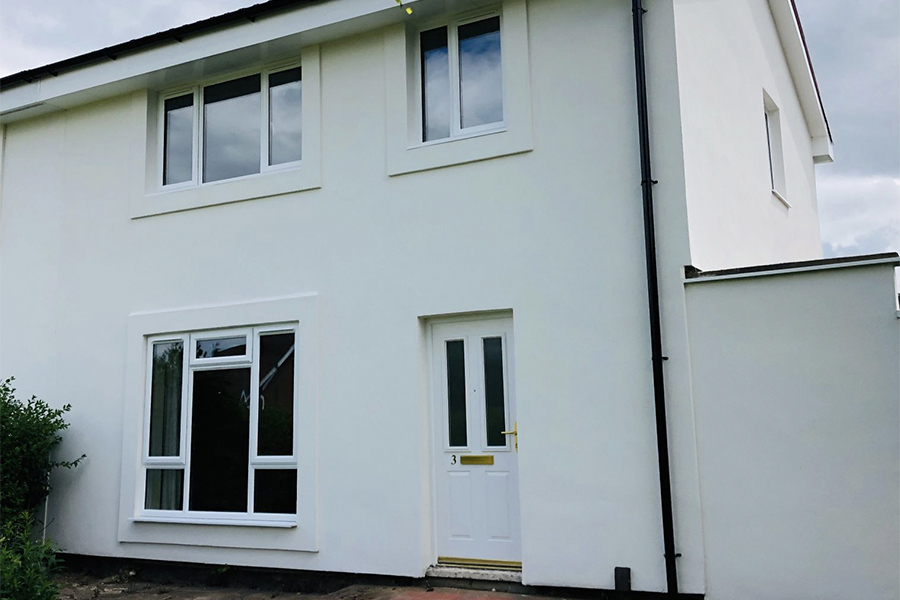 Frequently asked External Wall Insulation questions?
(Click a question to get your Cavity Wall Insulation questions answered, use the contact form below if your question isn't covered.)
Browse our completed EWI projects…