Extra Protection.
Add an extra layer of protection to your property, against weather damage and other things which could cause erosion.

Transform Your Home.
Beautiful domestic cladding will transform the look of your home, and could increase curb appeal and house value!

Experienced.
With over 30 years of experience in cladding installation, Westville is one of the UK's leading service providers.

Money Saving.
When combined with insulation, cladding helps reduce bills, keeping your building warm in winter and cool in summer.
Cladding
will transform the appearance and protect
your premises
Cladding your home with Westville
Here at Westville, we are able to offer high quality commercial cladding services to businesses across the whole of the UK.
Cladding a workplace can transform the appearance of the premises and protect the building from potential damage from adverse weather and many of the elements. Here you can take a sneaky look at 'Brocklehurst Court', one of our restoration projects recently completed on behalf of Fortem, which demonstrates a good example of what can be achieved.
What does Commercial Cladding do?
Cladding is one of the most effective ways of protecting a commercial property from wind, rain, dirt and UV rays from the sun. The reason why cladding is so popular, is because unlike wood, it doesn't rot, there's no painting required, and you don't have to worry about exposed brickwork disintegrating.
Cladding is extremely durable and needs very little maintenance. Once cladding is installed on a commercial property, no further work is required. However, what is not widely known is that cladding is also a great insulator, as it retains the heat inside a building in winter, and keeps it cool in the summer. This all helps to reduce energy bills, making commercial cladding a great investment. Aesthetically, cladding is also great for transforming the appearance of a building, giving faded, tired, older properties new life, but more importantly, greater saleability value. A good example of how our beautiful cedar cladding can add a modern twist can be found here, on a recently completed three story new build project.
If you're interested in finding out more about our commercial cladding services, and how it can benefit your business, then please do not hesitate to give us a call on 0800 158 3605 or leave us a message through our online get in touch form.
Westville have a vast amount of experience with cladding on a wide range of different buildings across the UK, helping business owners make their commercial property more energy efficient, protected and fire-resistant.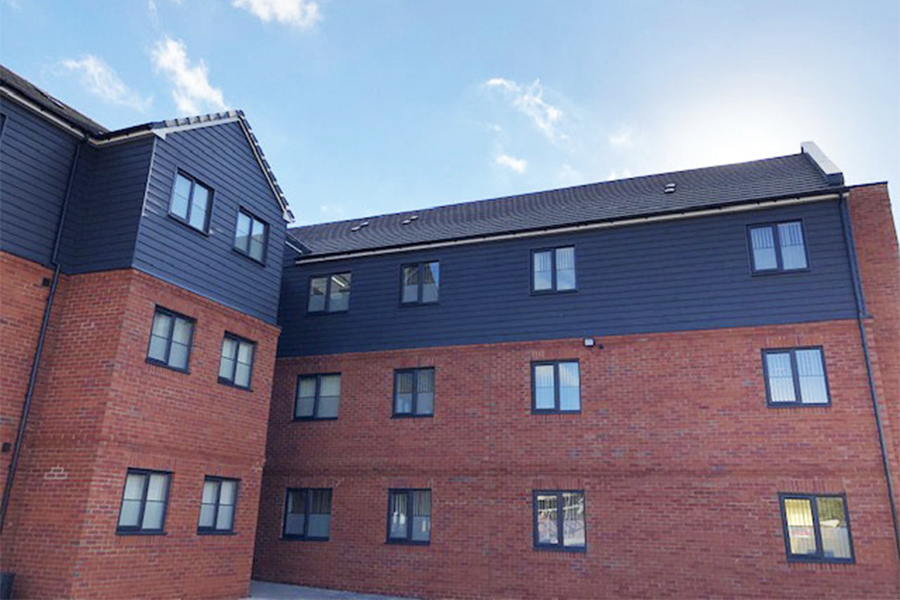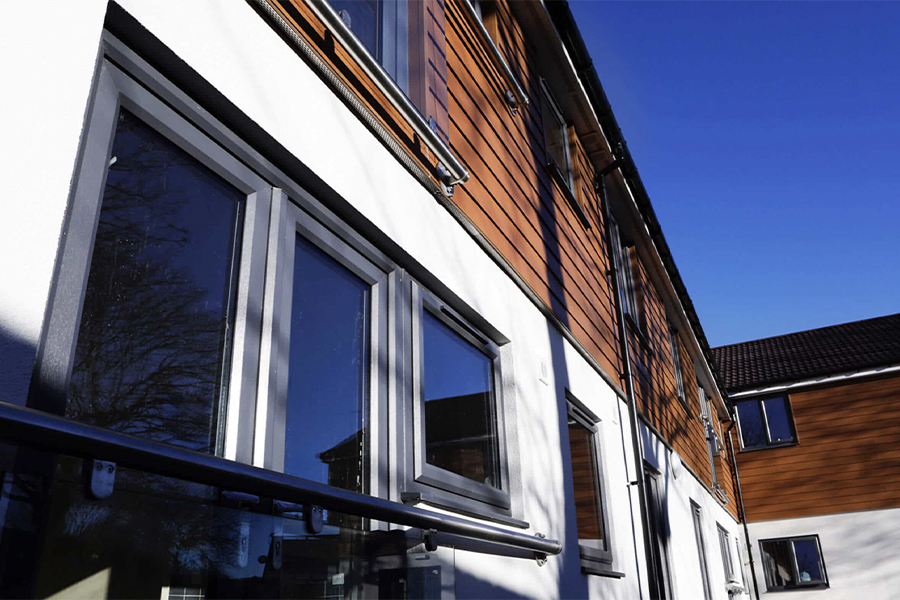 Frequently asked Cladding questions?
(Click a question to get your Cladding questions answered, use the contact form below if your question isn't covered.)
Browse our completed Cladding projects…