Ashfield District Council
SPS Envirowall Phenolic Insulation with pebble dash finish and brick effect detailing
Series of flats, houses and bungalows as part of a major regeneration project
The Project at Bestwood Road Estate.
Working alongside Tomlinsons, Westville have recently completed External Wall Insulation on a series of flats, houses and bungalows as part of a major regeneration project commissioned by Ashfield District Council. The full project, which is estimated to be worth in the region of £30m, encompasses a large portion of Ashfield District Council's housing stock, however our involvement concentrated on the Bestwood Road Estate in Hucknall.
Challenges overcome at Bestwood Road Estate.
Working to programme, Westville installed SPS Envirowall Phenolic Insulation with pebble dash finish and brick effect detailing in line with full planning consent. Challenges along the way included working closely with J Tomlinson liaison officers and site managers, holding regular joint enabling surveys and consistently monitoring the effects that any work was having on young families, retired and vulnerable residents. Having to work with ecologists was a real first for Westville, this was due to swallows nesting in some of the properties. The result was that the schedule needed to be adjusted and managed to accommodate their nesting cycle, causing unavoidable delays to ensure compliance with environmental policies.
The full restoration included working with other trades, carrying out window replacements, doors and other aesthetic improvements, all of which contributing to the transformation of the estate and instilling pride in the community.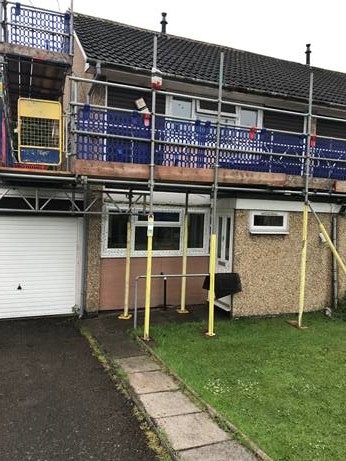 Recent projects by Westville
We've had the opportunity to work on some inspiring projects with some fantastic residential clients, businesses and local authorities.