Chesterfield Borough Council
Installation of Cedral cladding Installation of Wetherby 1.5mm coloured render Coloured render to entrance Insulation to loft area – 800m² to a depth of 300mm
Regenerating the buildings within the court
Our brief, and Catherine Court's history.
Catherine Court is a sheltered housing accommodation based just off Chatsworth Road in Chesterfield, Derbyshire. Originally built in 1973, the building had seen many seasons and was starting to show its age. The style of the building had become dated, extremely worn out and very much in need of renovation.
Challenges overcome at Catherine Court.
After initial consultations with Chesterfield Borough Council, main contractor Fortem put in extensive plans to see Catherine Court transformed into a contemporary, comfortable environmentally friendly accommodation. After the preparatory survey was completed, it was identified that as part of the renovation, Catherine Court would need render, cladding and insulation.
Results.
Thanks to Westville's previous work involving Fortem, we were awarded a contract to work alongside their team to provide our rendering, cladding and insulation expertise to complete the project. Once the site was vacated, and residents re-located into temporary accommodation, Westville set about working carefully to the agreed-upon plan. Our fantastic team worked closely with Fortem, to complete the project on time and on budget. Residents began to move back into Catherine Court shortly after, and couldn't believe the quality of the transformation.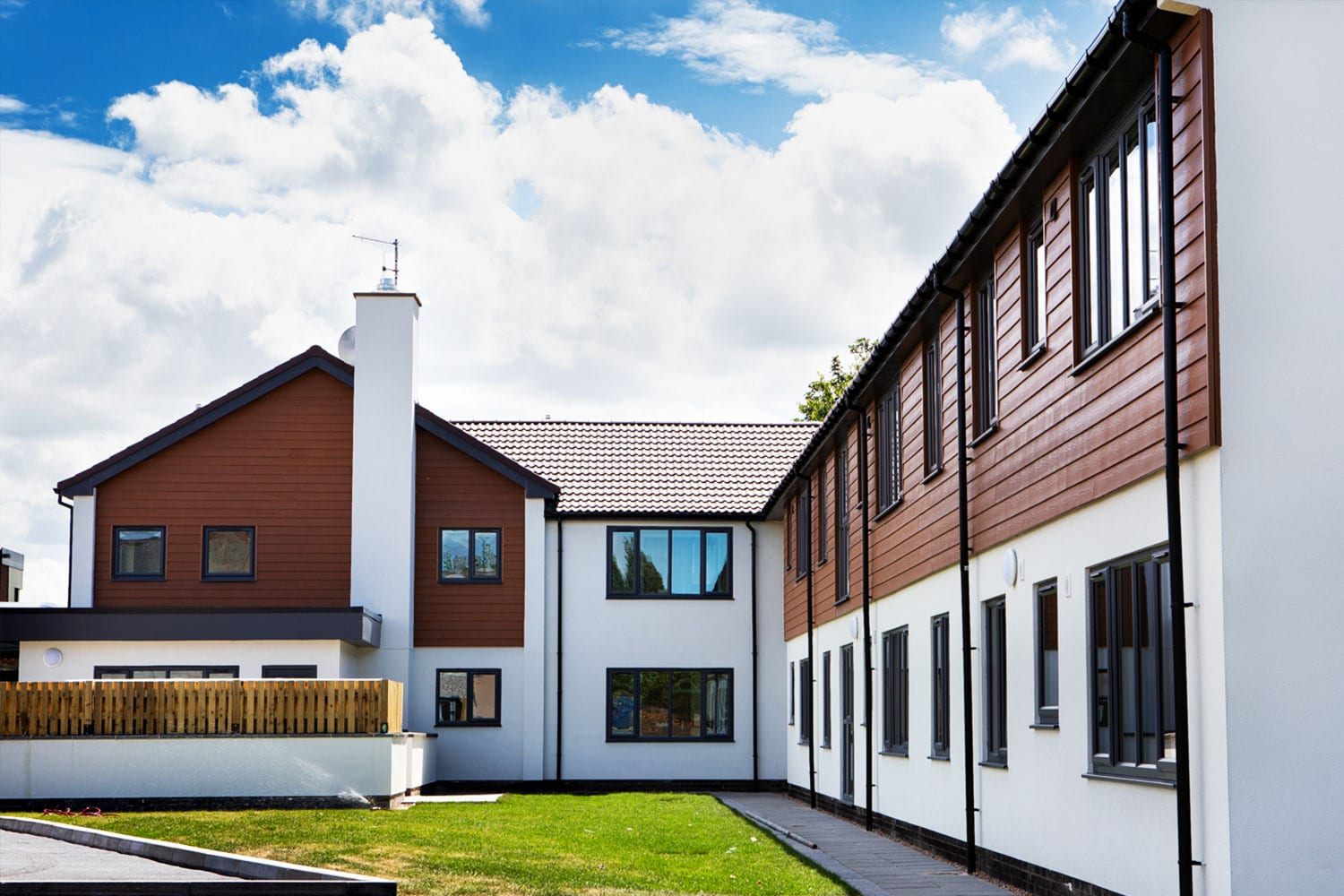 Recent projects by Westville
We've had the opportunity to work on some inspiring projects with some fantastic residential clients, businesses and local authorities.