12mm cement particle boards Internal partitions using British Gypsum Lining
Our brief, and Dallimore Primary School's history.
Westville were appointed to work in conjunction with Derby County Council, to provide an extension to an existing school building. All exterior walls were to be constructed utilising a steel metal frame system. All works were to be carried out in line with the CAD (computer aided design) drawings supplied.
On completion of the steel frame system, 12mm cement particle boards were to be fitted to the exterior walls, and internal partitions to be studded out using British Gypsum Lining and skimmed to create a professional plastered finish.
Challenges overcome at Dallimore.
Working within an existing operational school brought challenges around scheduling, safeguarding, liaison and noise reduction during the whole of the project.
Working closely with Dallimore School and Derbyshire County Council, Westville was able to create a set of working practices to work around the issues of scheduling, safeguarding and noise reduction.
Pre induction training at the start of the project, focussed heavily on working practices, enabling our team to create a specialised cutting area away from the school. This helped enormously during the arrival and leaving times of the pupils and was significant in the task of reducing noise at lesson times.
Results.
Although inclement weather caused the project to temporarily fall behind due to groundwork becoming affected, Westville managed to complete the entire project two weeks ahead of original schedule. Client satisfaction resulted in Westville being appointed to carry out works on phase 3, which commenced in February 2017.
"Westville have delivered a first class piece of work, on time and to budget" QS – Derbyshire County Council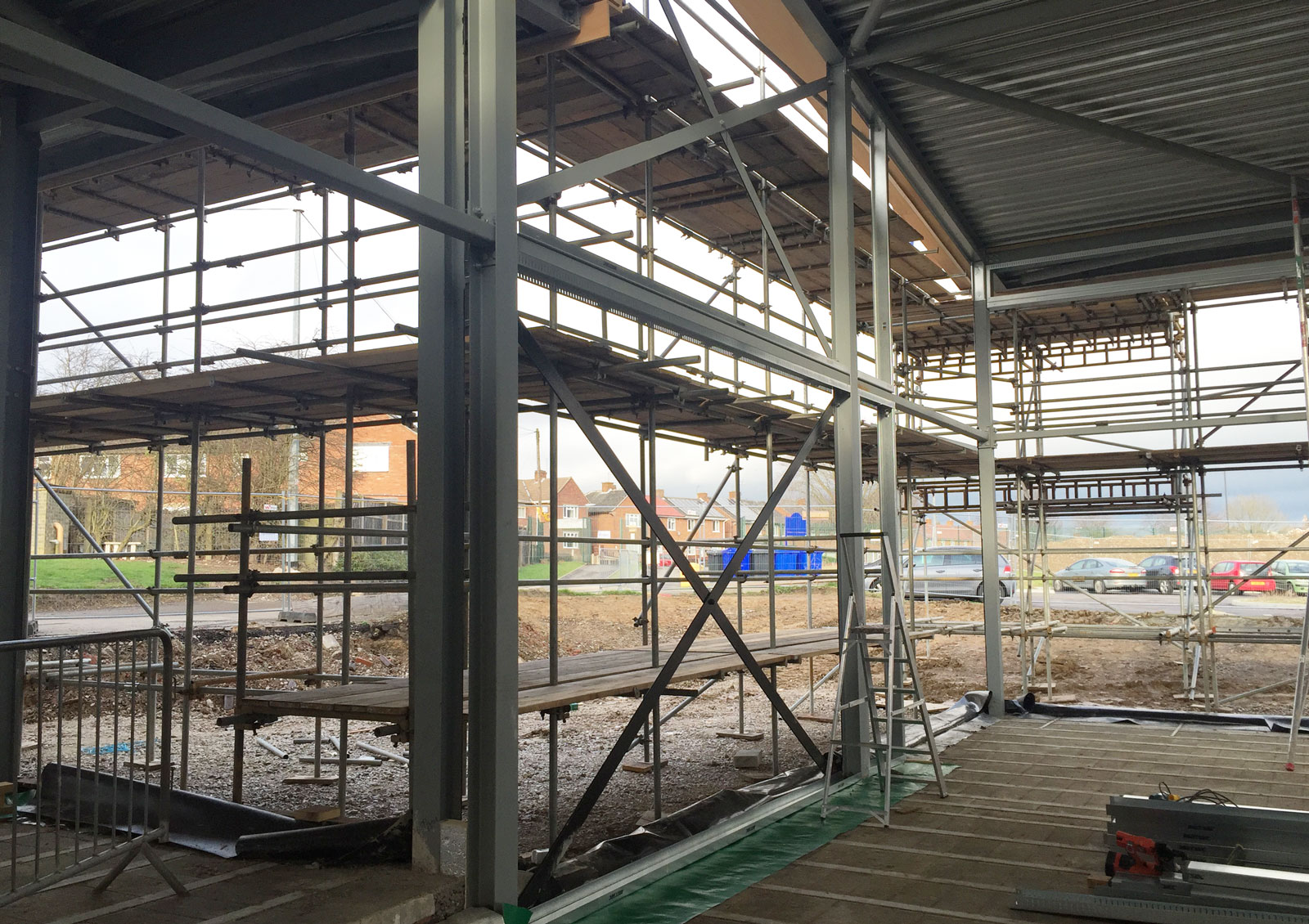 Recent projects by Westville
We've had the opportunity to work on some inspiring projects with some fantastic residential clients, businesses and local authorities.