The Project.
Located in Allenton just off the ring road near Spider Island is one of Derby's oldest council estates known as 'Derby Tanks Houses.' This estate of over 200 homes was built after the First World War to address a post-war housing shortage. They were constructed using cast iron panels and were so nicknamed the 'Tank Houses.'
In 2022 Derby City Council was awarded funding from the Social Housing Decarbonisation Fund to transform some of its housing to be more energy efficient, reducing carbon emissions and so help reduce energy costs for tenants. These major upgrades were to include External Wall Insulation, alongside new windows, and doors.
The development was divided into 3 phases with work starting on phase 1, consisting of 80 homes in Autumn 2022, and completing in Spring 2023.
Derby Homes' housing division were responsible for co-ordinating the project and appointing their chosen contractors to undertake the transformations.
Working alongside their window contractor, Westville applied external wall insulation to the properties followed by three coats of render, with a warm cream tone exterior decorated with an attractive red brick effect finish.
The Timeframe.
Work started October 2022 and completed June 2023.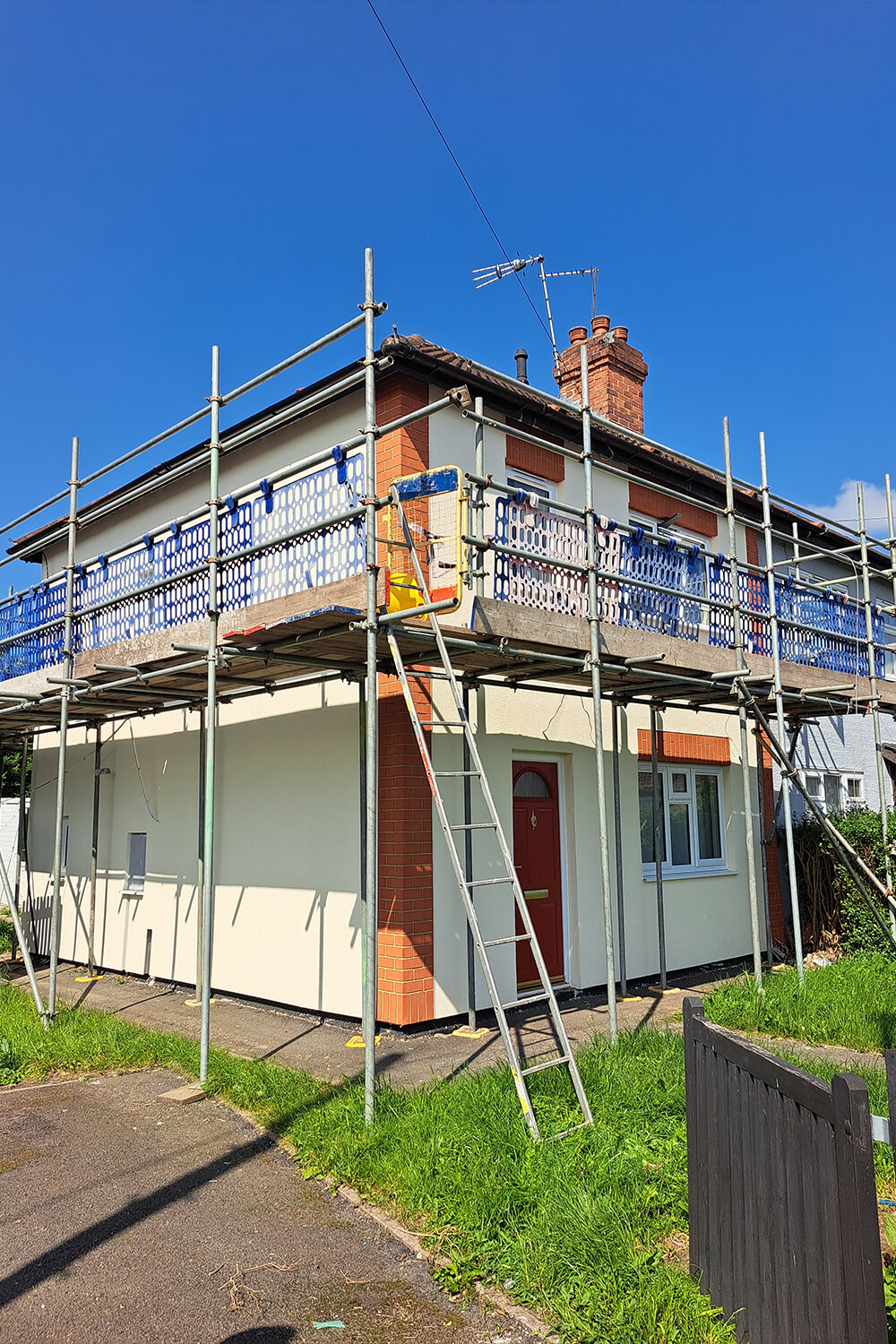 Challenges.
The main challenge Westville had to overcome was establishing a method of fixing into the 10mm cast iron walls. This was done by pre-drilling a pilot hole through the cast iron and then inserting a self-tapping fixing through the EPS insulation board into the pilot hole.
With the threat of Asbestos content within these structures, the workforce was protected with an increased level of PPE and used the appropriate equipment to isolate the waste material.
Working alongside another contractor can also create problems, however the Westville team and Window Contractor kept in constant communication to ensure any changes or delays in the programme didn't cause significant disruption to each other.
The Christmas holiday also presented a challenge as scaffold needed to be taken down and the site closed, ensuring it was safe for residents throughout the holiday period. Work then recommenced early January, and despite intermittent weather disruptions, the team worked hard to meet the agreed deadlines, whilst still displaying the highest quality in their work.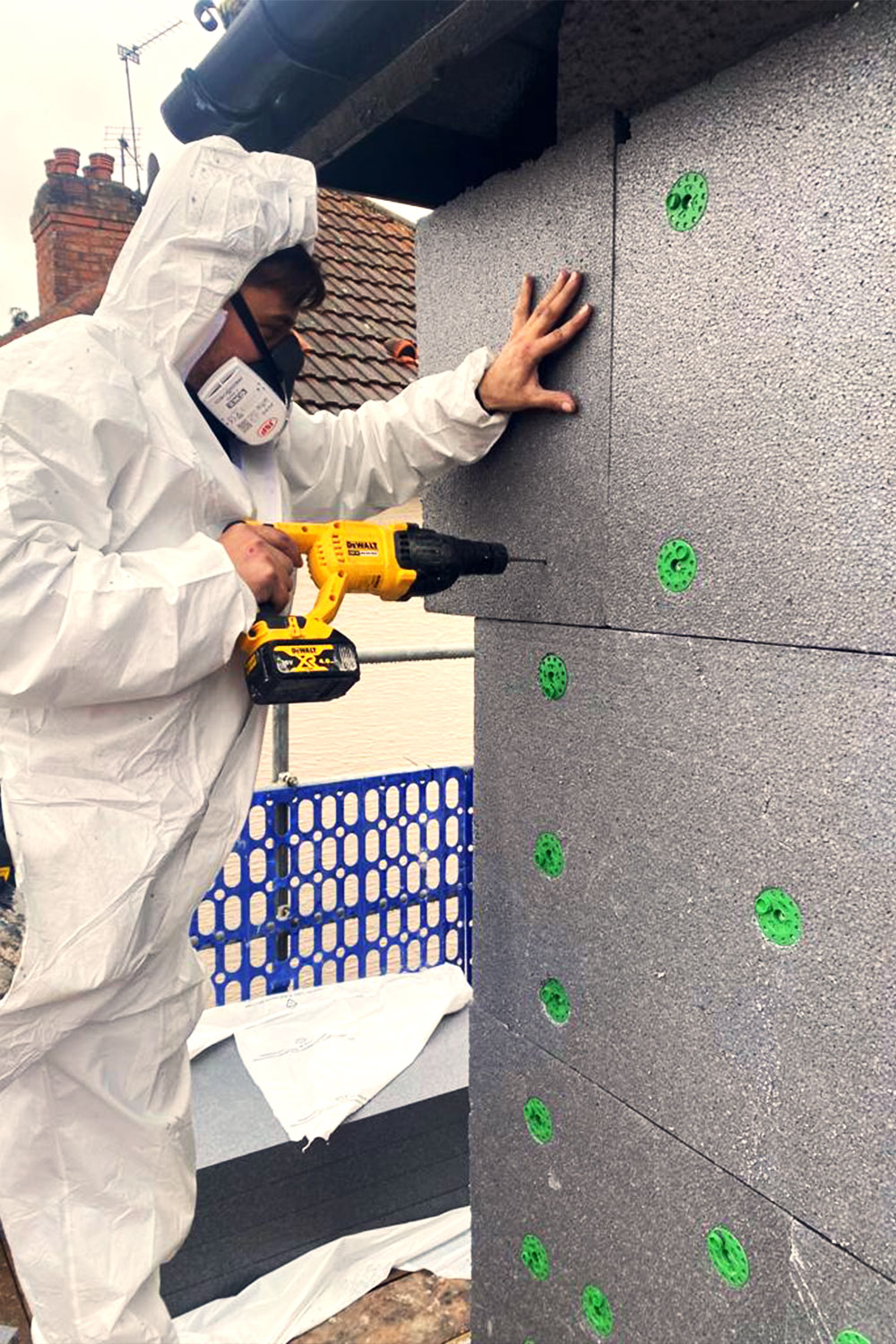 Westville transforming the area
Spotlight On Our People...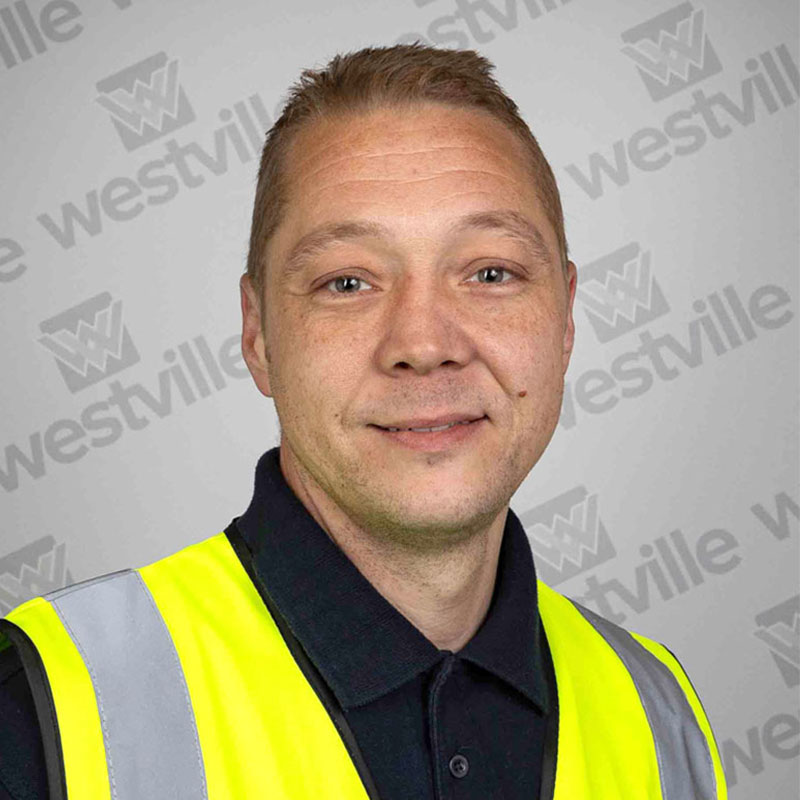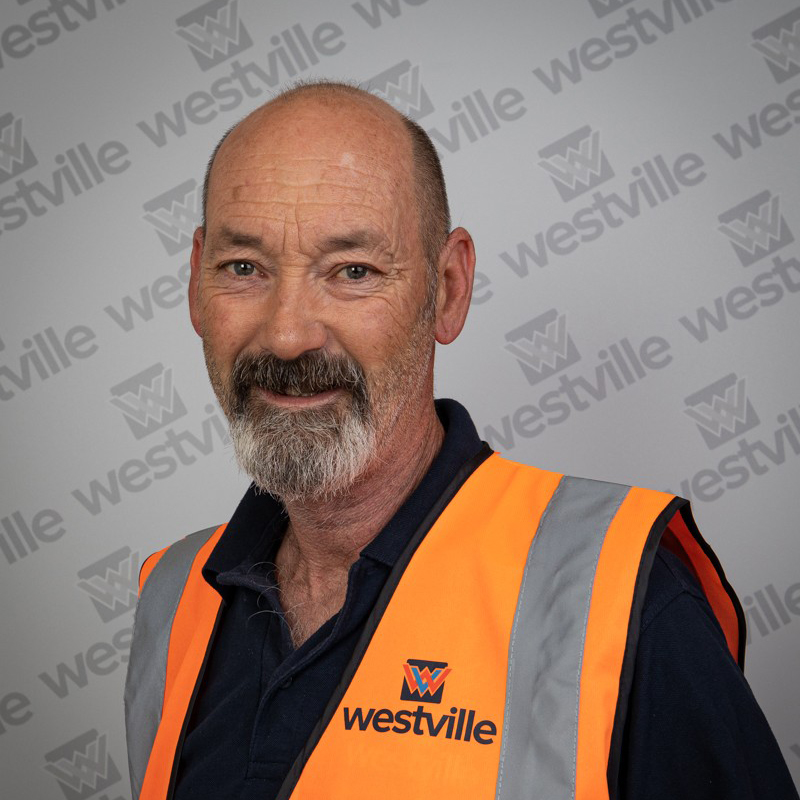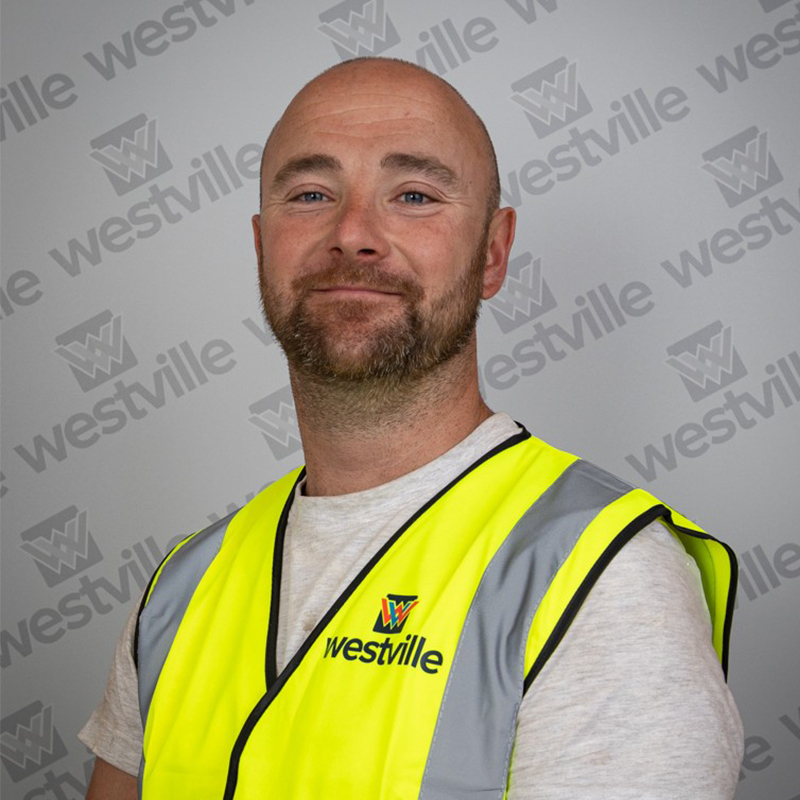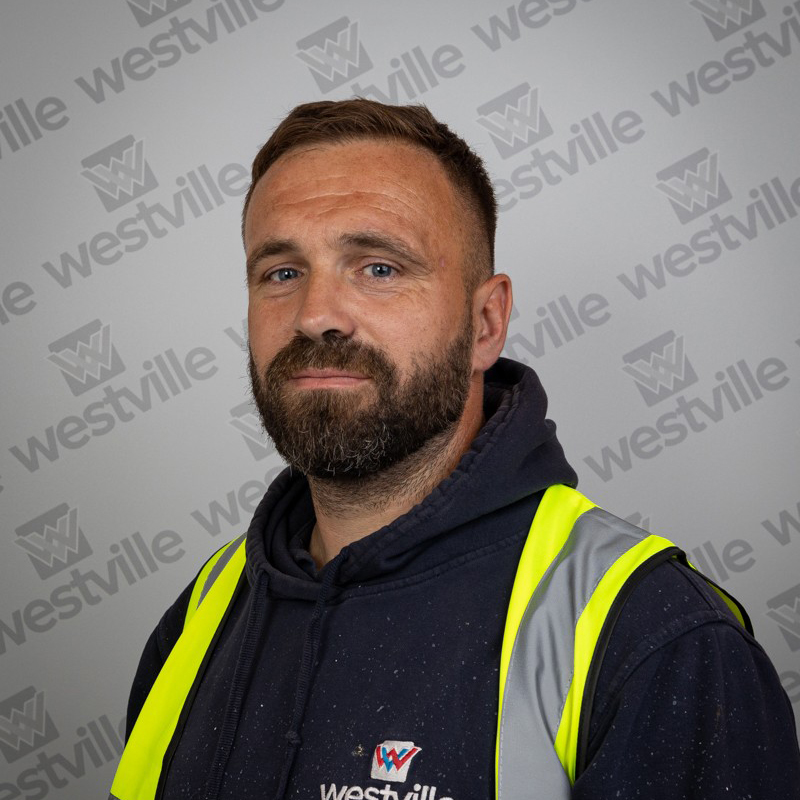 Barry Rodgers, Mark Turner, Luke Buckle & Rob Collier
Installation Team
Always looking to expanding his skillset, Barry Rodgers, who was new to EWI installation, put his name forward to learn this aspect needed on the project. Thanks to the expert guidance of Mark Turner, who ensured Barry learned how to install EWI to the high standards expected during the project. Mark's guidance was delivered alongside his own fantastic work, giving Barry the confidence to tackle any future work.
Luke Buckle & Rob Collier deserve a special mention during this project as Luke & Rob not only performed to their usual high standard of installation work, but they also showed great teamwork in their eagerness to cover colleague holidays. They also stepped up with assisting in site clean-up and waste disposal, which went down especially well with residents.
Results.
A total transformation of the properties can be seen from the photos!
Energy efficiency targets have been met in this project, with the EPC rating of each property improving by 2 levels. This jump has allowed residents to keep their homes warmer while using less energy, resulting in them saving money on their energy bills and in-turn, massively reducing their carbon emissions.
Delighted residents who gave Westville an outstanding feedback score of 96% for service and quality (from the 25 surveyed). They were not only overwhelmed by the transformation of their homes visually, but also the huge improvement in the heating efficiency saving £'s off heating bills.
Derby Homes is extremely proud of the finished result and have awarded Westville the contract for phase 2, which is due to start late summer 2023.

Following the work done on the 'Tank Houses', the total estimated energy bill savings was around £43,200 per year, that's an average saving of £540 per household!*
Phase 1 alone will save an incredible 72.8 tonnes of CO2 from entering the atmosphere each year. That's mitigates 14 homes' yearly electricity use, helping reduce demand on the national grid.**
Customer Feedback.
Five questions were asked on a scale of 5 - Excellent, to 1 - Very Poor, based on service and quality of work:
How happy were you with the arrangements made by the office to book a time for your installation?
How would you rate the installers' attendance?
How happy were you with the installers' behaviour?
How would you rate the quality of the work, including tidiness?
Overall, how would you rate Westville as a company?




Of the 25 people who were surveyed, the overall satisfaction result was an incredible 96%




A few of the residents' comments…
"Very impressed with the communication from the office, scheduling around my work commitments." M. Morrison, Turner Street
"Over the moon, I want to score a 10!" M. Lawrence, Turner Street
"Brilliant. House is warmer, not needed heating on." M. Drayton, Turner Street
"Very happy with how my house looks. I hardly have the heating on now." R. Drayton, Turner Street
"Very happy with everything. Not had my heating on since February, but the house is definitely warmer since installation." Mr Einer, Rowland Street
"My electric bill has been reduced by £4 per day!" D Clifton, Mellor Street
"Very pleased with everything." C Grogan, Harvey Road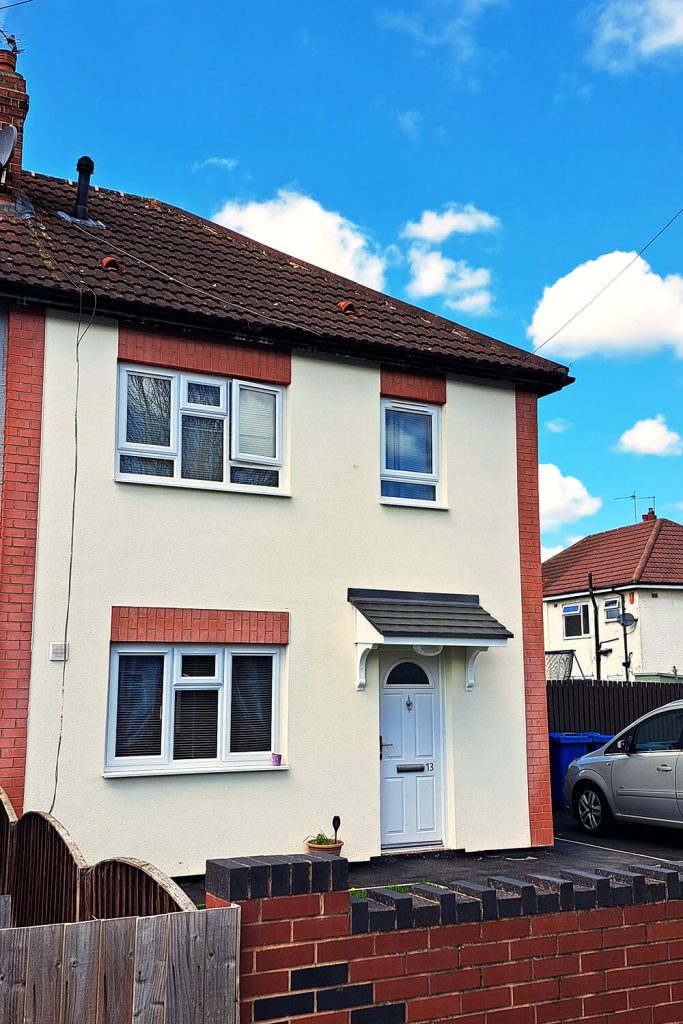 Recent projects by Westville
We've had the opportunity to work on some inspiring projects with some fantastic residential clients, businesses and local authorities.