90mm EPS Insulation Black and White Pebble Dash SPS Envirowall
The Project.
A concrete 'no fines' constructed house can be extremely difficult and very expensive to heat. Westville were appointed to externally insulate, and at the same time transform the exterior. This included the entrance porch & garage walls to match, leaving a new look and saving the homeowners over £450 a year on heating bills.
"This was definitely money well spent and we would have no hesitation recommending Westville. Thank you once again you are all truly amazing!" – Mr & Mrs Bates – Home Owner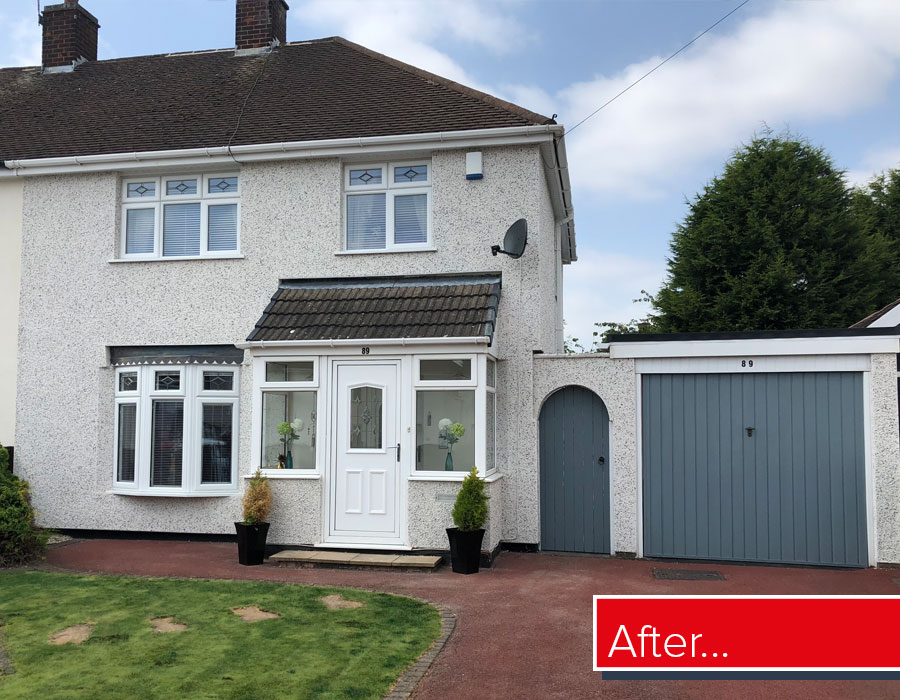 Recent projects by Westville
We've had the opportunity to work on some inspiring projects with some fantastic residential clients, businesses and local authorities.