Our brief, and Grangewood Estate's history.
The sprawling Grangewood Estate, located between Boythorpe and Birdholme in Chesterfield, was initially built to meet the demand for housing immediately after World War II. At that time, many properties were constructed from fast-build UNITY & REEMA prefab products; however, Grangewood's houses, flats, and bungalows were built utilising mostly traditional methods.
Over the years, the area had been in dire need of regeneration. To take the 8,000 square metre site from its current weather-beaten tired state to an eye-catching, resilient series of energy-efficient flats, Chesterfield Borough Council intervened and appointed main contractor Fortem to manage the project. They, in turn, chose Westville to carry out all the cladding and render work.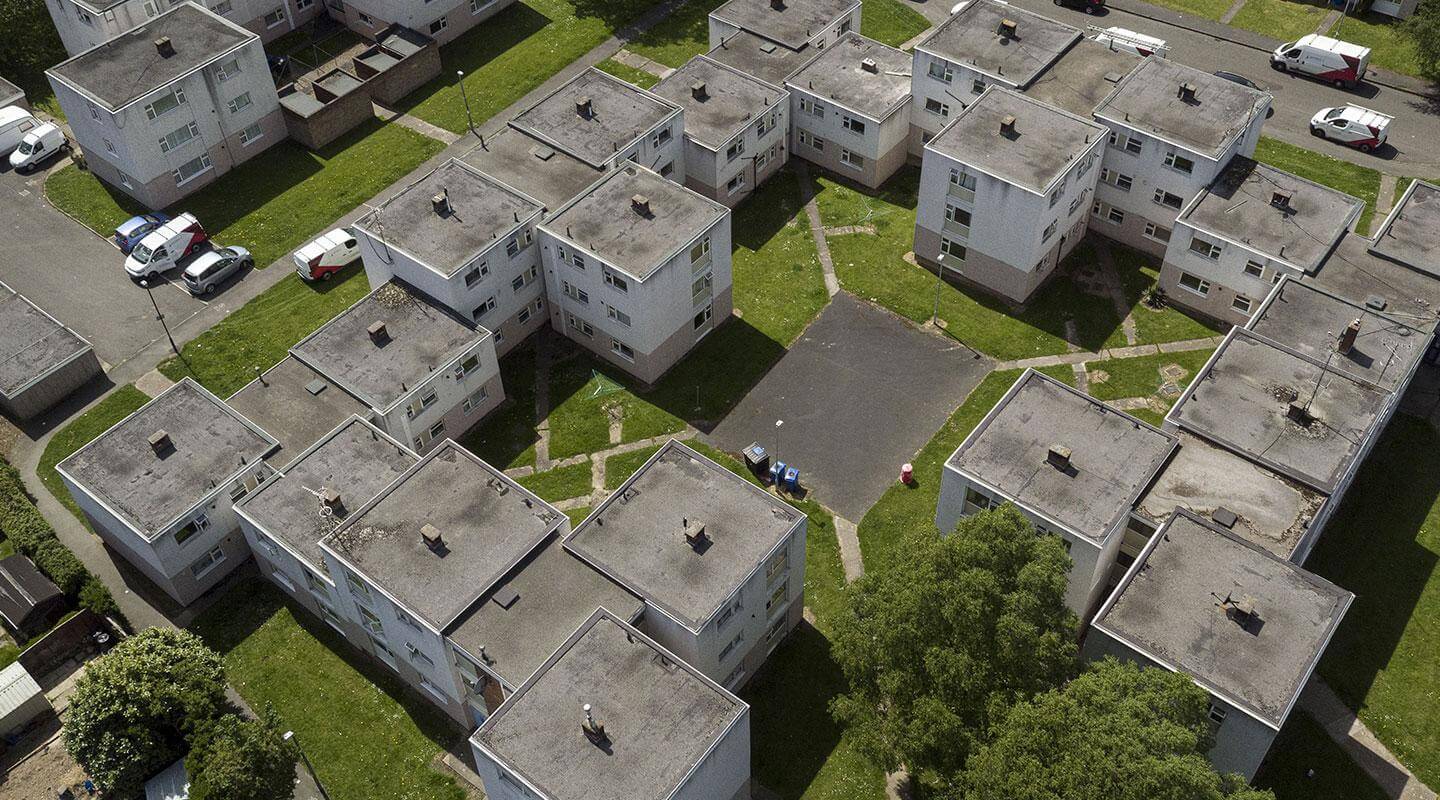 Challenges overcome at Grangewood Estate.
Surveying of the site commenced in July 2018, with planning agreed to insulate all properties with an energy-efficient full Wetherby rendering system. This system was primarily chosen for its energy-saving properties, but also for the added benefits of being hard wearing, weatherproof and long-lasting.
Work on the project started in February 2019, with Westville's mobilisation stage active from October 2019. However, the global Covid pandemic hit in early 2020 and caused significant disruptions, not just to the project but to the entire world.
During the initial lockdown period, Westville worked with Fortem to establish Covid-specific health and safety protocols, ensuring both the worker's and residents' safety. Timeframes were changed and work schedules had to be rearranged, with new plans drawn to make the project more efficient. This combined management approach resulted in the project finishing on-time and on-budget in July 2020.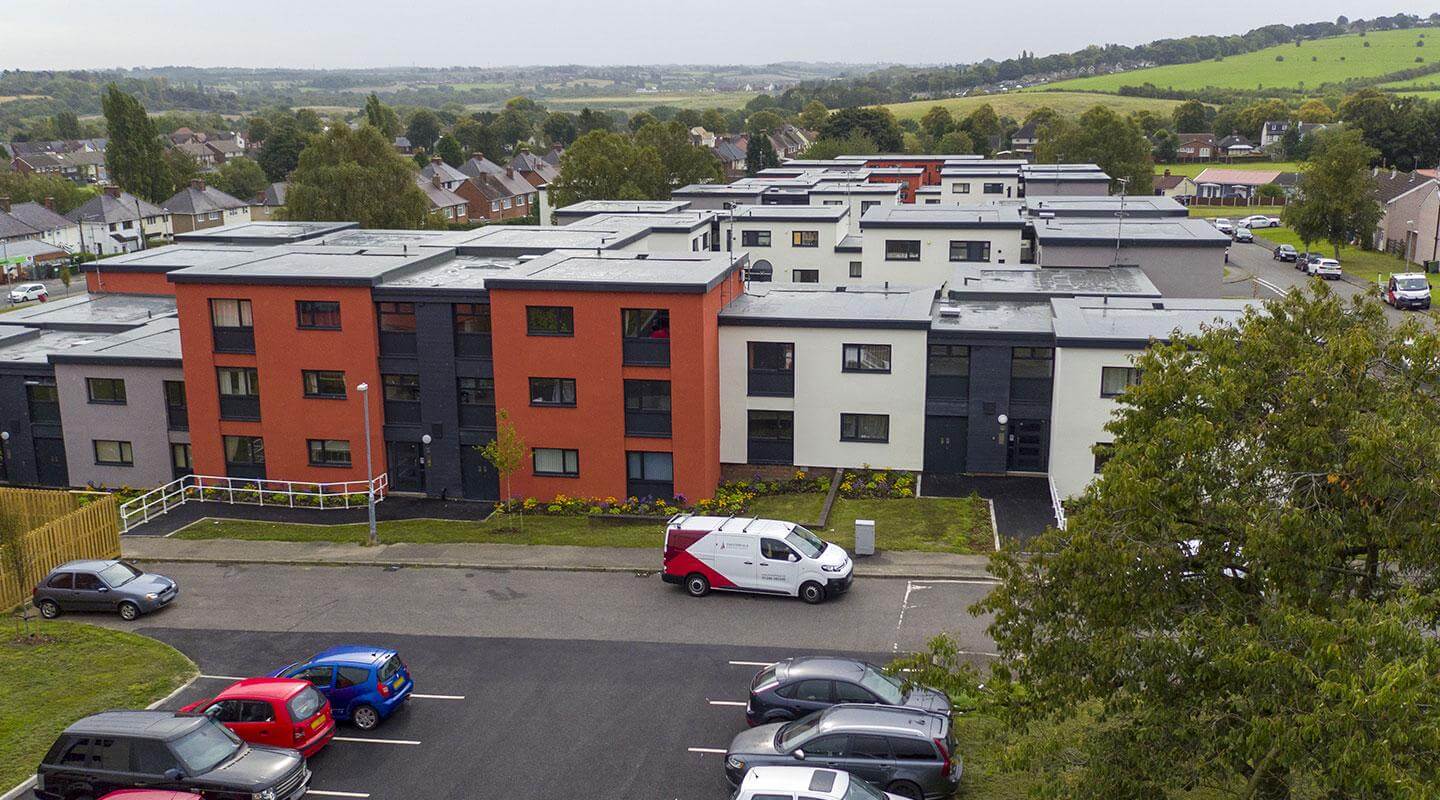 Westville Regenerating the area.
Spotlight On Our People...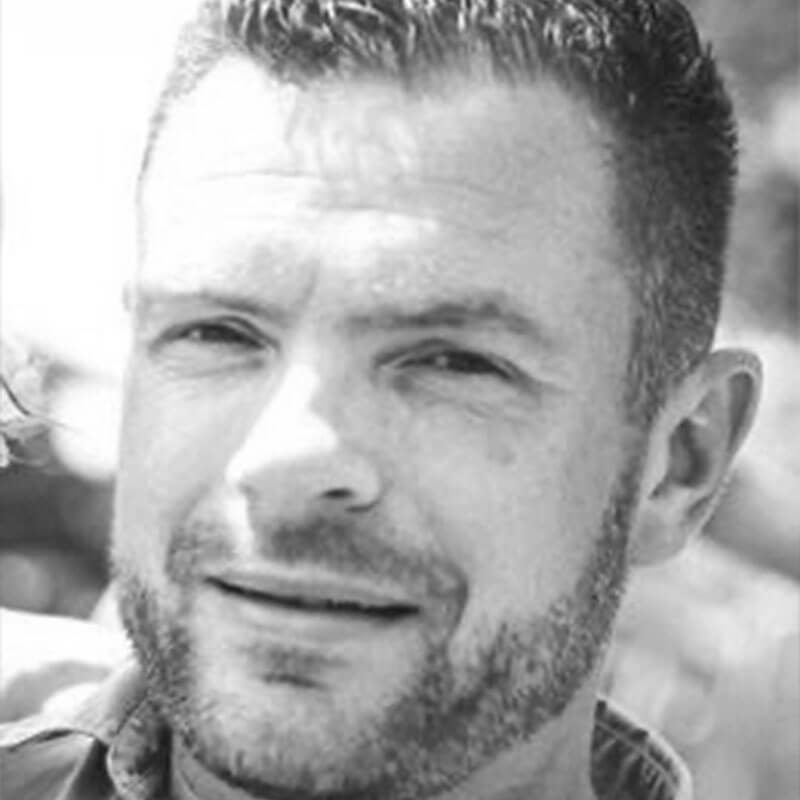 Kevin Hurd
Site Contracts Manager
Kevin Hurd, the Contracts Manager on the job, had this to say about his time at Westville: "I have pushed myself to gain new knowledge of new trades and have gained respect within the industry and my colleagues. I'm a team player and try to ensure whatever project we undertake we are all working together to achieve the same goal. I have worked for Westville now for 4 years and have taken my development onto the next level, working within a close nit team that collectively endeavours to provide the best service possible."
Thanks to Kevin's forward thinking and planning on Grangewood, he ensured that work continued safely during lockdown with minimal disruption to the project timeframe.
Outside of work, Kevin credits his wonderful family and many interests to keep him going! "In my spare time I like to wind down by Walking, enjoying a night out with friends (chance would be a fine thing) and increasing my stress levels by following my local football team. I also have a close family which includes 3yr old Daughter who keeps me young and active and a 13yr old Boy who equally keeps me busy."
Results.
This entire estate has been transformed from a set of unsightly energy inefficient properties to the pride of the community. With the application of the Full Wetherby Render in three striking colours, jointly chosen with resident approval, every property is now much more efficient, heating up quicker and retaining heat for longer. Residents are ecstatic with the results and feel safe, knowing that all the Cedral Cladding applied is fire-resistant. Throughout this project, we have received excellent feedback from both tenants and the main contractor, making everyone proud to work for Westville.

We estimate that the work completed by Westville on this project will save residents around £105 per year on their energy bills, with a combined saving across all properties of around £2,205 per year*.
In carbon footprint terms, annually, this is like preventing 8.9 tonnes of CO2 from entering our atmosphere. Wow! That's like taking 51 return trips from Chesterfield to Skegness each and every year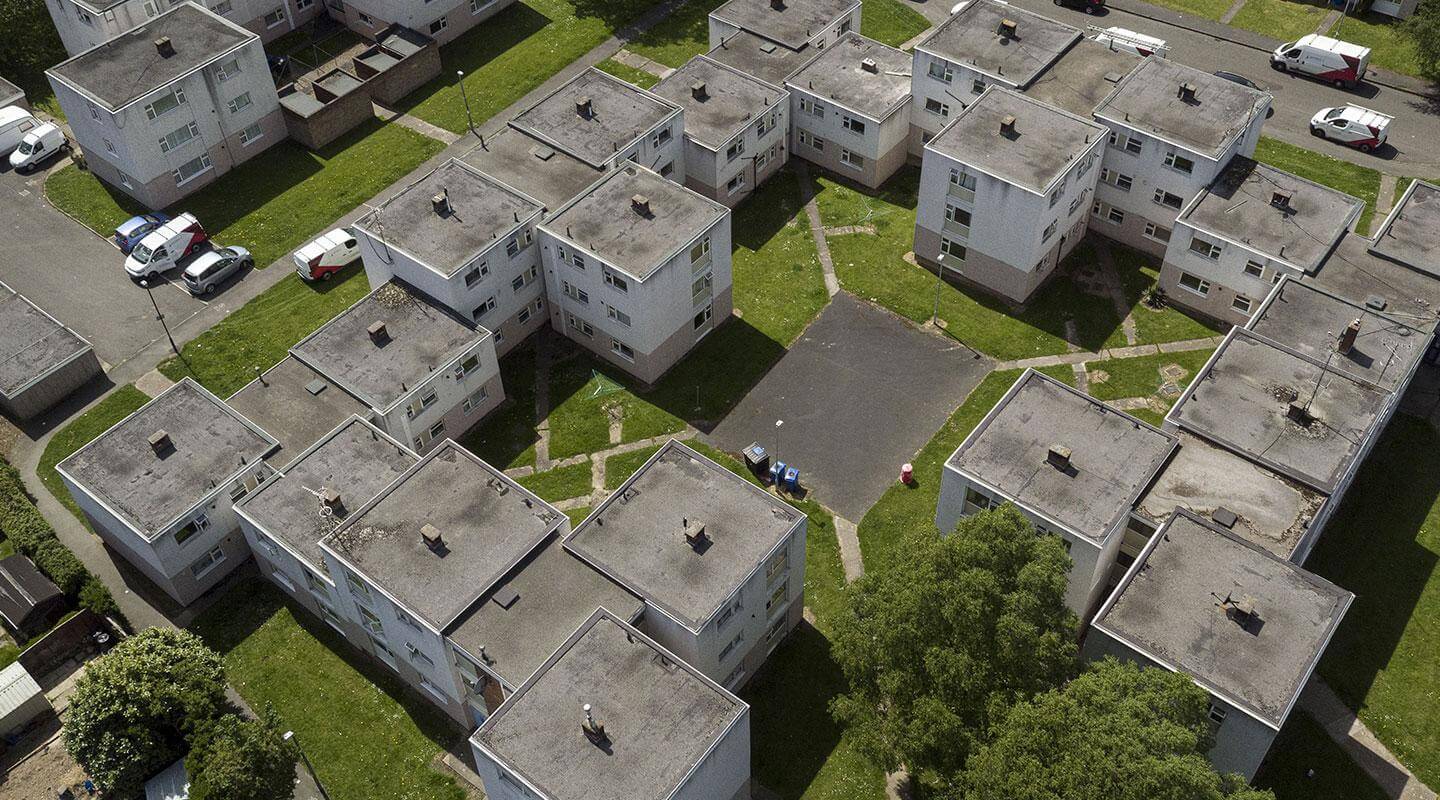 Recent projects by Westville
We've had the opportunity to work on some inspiring projects with some fantastic residential clients, businesses and local authorities.