Amber Valley Borough Council
250m² of SPS 140mm Envirowall eps insulation
Extension to Haddon Primary School
The Brief.
Westville were appointed by J Tomlinson Limited, to work on an extension to Haddon Primary School, a Primary and Nursery School which specialises in educating pupils aged 3 – 11, and is part of the Flying High Trust – a multi-academy trust (MAT) comprising of 22 primary schools located across the East Midlands area.
The purpose of the brand new extension is to be used as an assembly and sports hall for the pupils. This project was to be undertaken in phases to minimise disruption of the day to day running of the school.
The Work.
Working over 4 weeks throughout July, Westville cladded the steel frame system with cement particle board. Over 250m² of SPS 140mm envirowall eps insulation was installed to reduce the energy bills of running the gym. The exterior was then rendered with a 1.5mm through colour render with a textured finish.
Working through July, the hottest summer ever recorded, Westville had an issue with reduced drying times. To overcome this, working hours were adjusted to suit, and ensure the elevations being worked on were not in direct sunlight.
Results.
The project was completed on schedule and ready for the start of the new school year.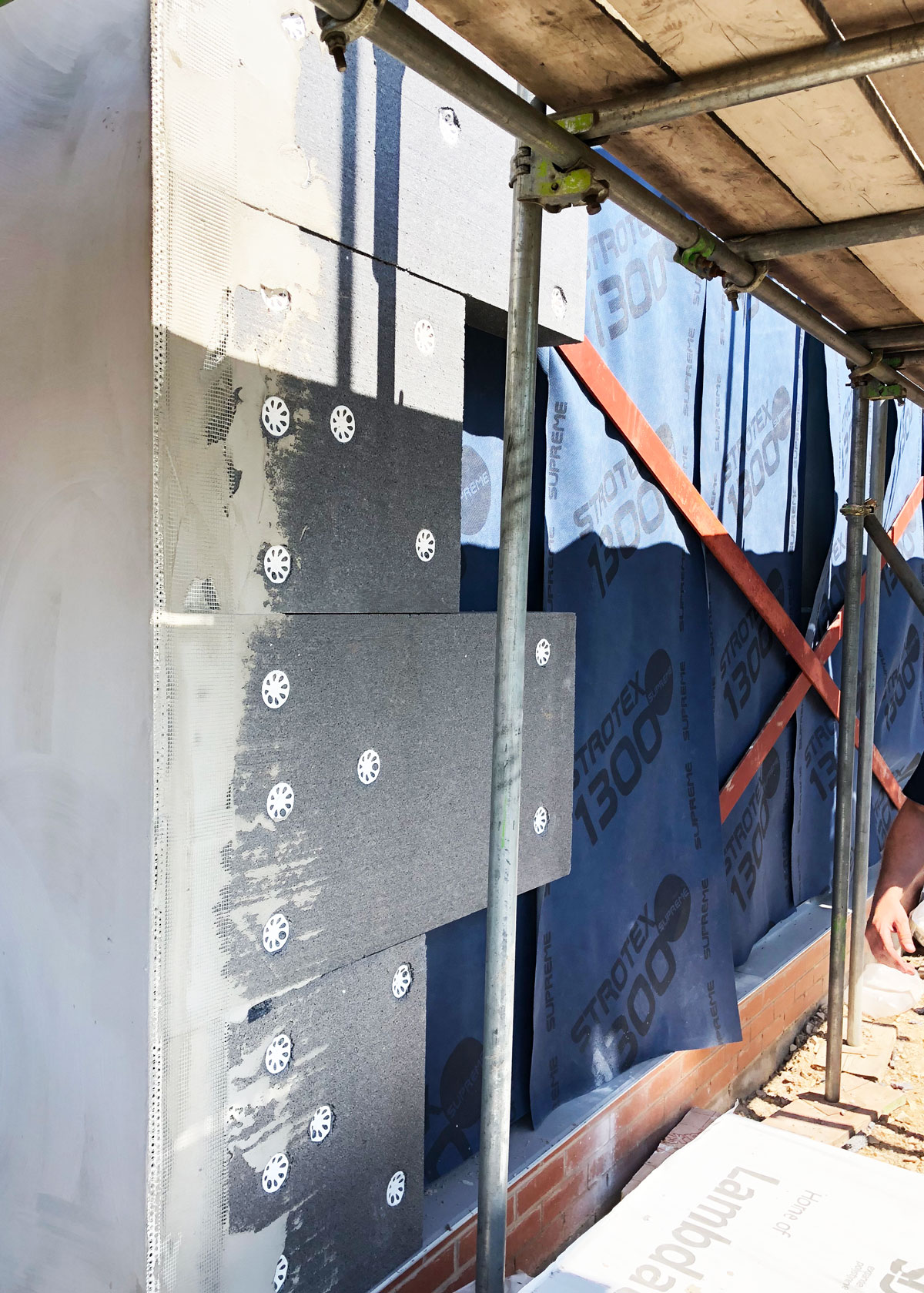 Recent projects by Westville
We've had the opportunity to work on some inspiring projects with some fantastic residential clients, businesses and local authorities.