Transforming the building
Our brief, and Horsendale Primary School Nuthall Nottingham's history.
After initial consultations, Westville were tasked by the Flying High Partnership to remove existing wall tiles from the Horsendale Primary School. The weathered tiles on the side of the building were starting to show their age, but the real concern was that the deterioration was so bad in places, that they posed a serious health and safety risk to the schoolchildren that played within the site.
Challenges overcome at Horsendale Primary School Nuthall Nottingham.
Upon inspection it became clear very quickly that the existing tiles were of an asbestos construction, posing serious health and safety issues. A decision was made by us to bring in a specialist asbestos contractor who worked closely with us to ensure compliance and safe working on site.
Time was another constraint on this project as we were briefed to complete the work by the end of the October half term school holiday. This gave the team a total of only two weeks from start to finish. Following carefully planning and efficient working we managed to complete the job a full week ahead of schedule, resulting in a delighted client.
Results.
Westville replaced the dangerous worn out tiles with long lasting Cedral Cladding, which completely transformed the look of the building. More importantly, the area is now totally safe for young children to play in, as all the loose tiles and perilous asbestos has been completely removed.
Jeanette Oswin, School Business Manager at the Flying High Partnership, had some kind words to say about the team at Westville : "I am delighted with the end product, It has transformed the play area and I look forward to working with Westville in the future."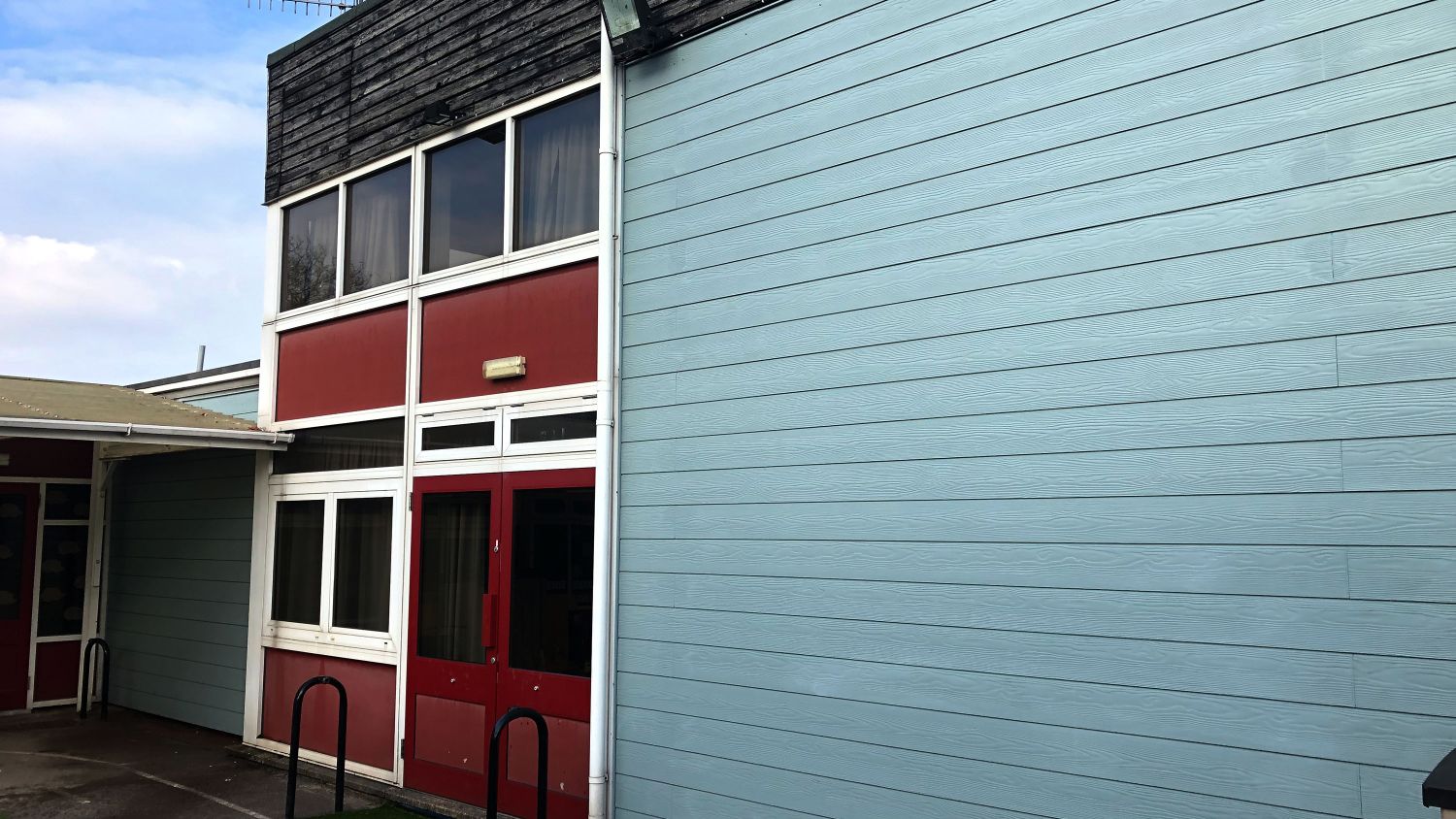 Recent projects by Westville
We've had the opportunity to work on some inspiring projects with some fantastic residential clients, businesses and local authorities.