Norwest Industrial Roofing
Permarock Insulation Panels
Our brief, and Ice House's history.
Following a survey that identified cladding on the exterior of Nottingham's Ice House as a potential fire risk to inhabitants, contractor, Norwest Industrial Roofing, contacted Westville Group to explore safer alternatives. Any solutions implemented needed to meet current legislation surrounding cladding products, ensuring the building would be a safe place to live for all that resided there
The Ice House is an iconic building in the heart of Nottingham City Centre, which houses both service accommodation and rentable apartments. Because of the ongoing hive of activity that takes place daily, a big part of the brief was the ability to manage work with minimum disruption.
Challenges overcome at Ice House.
Working closely with Norwest Industrial Roofing, a plan was devised and Westville implemented the removal of the dangerous cladding material.
With the building being located directly in the centre of Nottingham, Westville needed to carefully manage the project to minimise disruption to both residential and commercial traffic.
Results.
The old dangerous exterior cladding was removed entirely and replaced with fire-proof Permarock panels.
The work was completed on schedule, which resulted in Westville restoring the building's exterior in line with the brief. The new Permarock infills provide peace of mind for all the residents and keep the building better insulated all year round, resulting in lower energy costs for all inhabitants.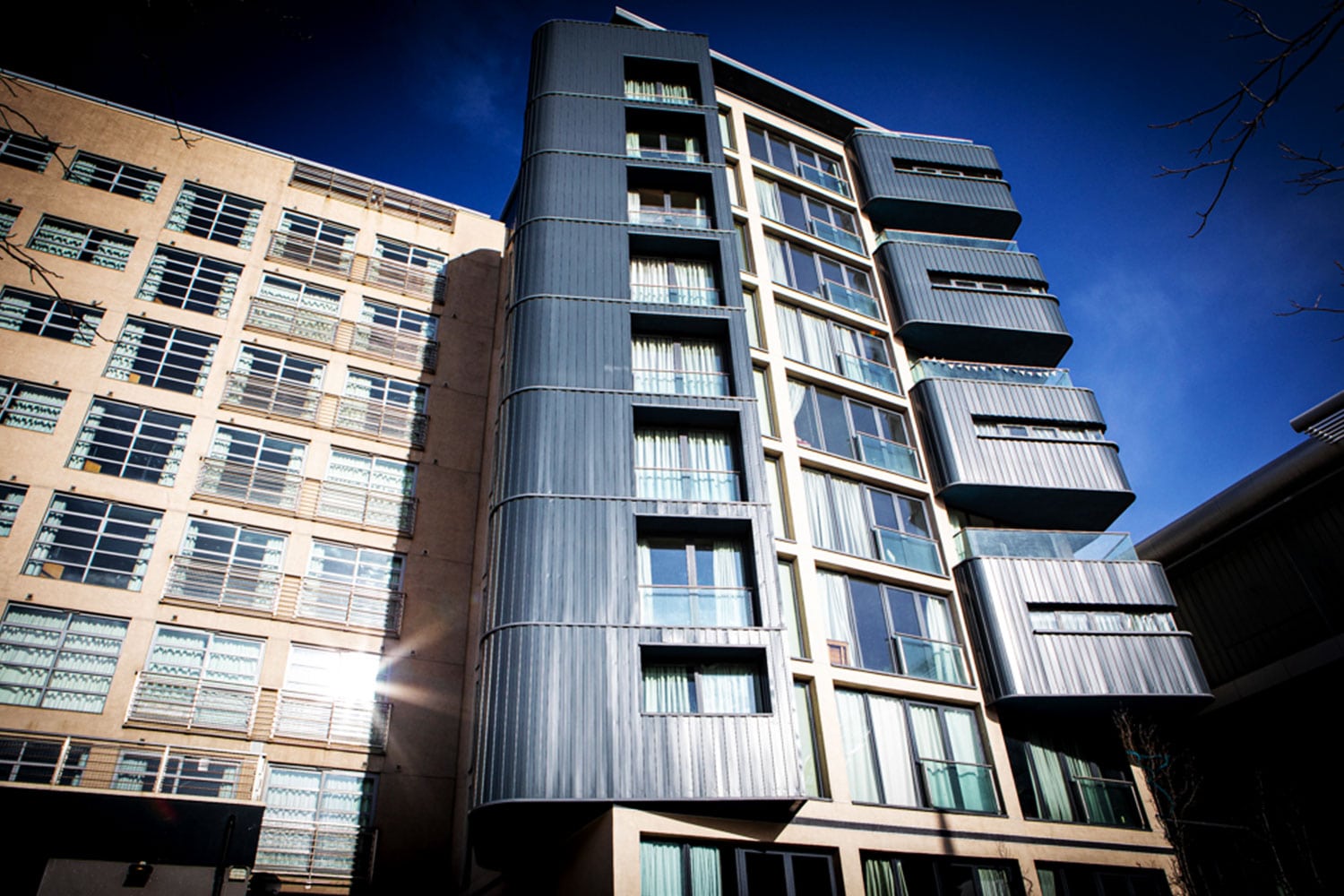 Recent projects by Westville
We've had the opportunity to work on some inspiring projects with some fantastic residential clients, businesses and local authorities.