North Warwickshire Borough Council
Replacing like for like windows, brick effect, textured render, soffits, fascias and all existing pipework.
Regeneration of over 200 houses
The Project.
In 2015 North Warwickshire Borough Council appointed Westville as the Main contractor for a insulation and window regeneration programme within the North Warwickshire town of Atherstone.
The project included the regeneration of over 200 houses. The majority of these properties were of traditional solid brick construction, with a number of non traditional construction including some steel frame.
Each individual property was surveyed alongside North Warwickshire Borough Councils contract surveyor, and regular meetings were conducted on a monthly basis to ensure everything ran smoothly with the project brief.
The Work.
Meetings included identifying scope of works and planning for working with utilities to maximise production time.
To date we have completed all the houses in line with the planning brief, including replacing like for like windows, brick effect, textured render, soffits, fascias and all existing pipework.
Each property has been finished appropriately to ensure it fits in aesthetically with the surrounding buildings.
General feedback has been good with one resident commenting "I can't believe the difference this has made, the whole street feels transformed."
Results.
The full scale of works took just half a year to complete insulation and rendering a mix of private and social housing, totalling 65 properties in the area.
The results of this ambitious project not only improved the living situations for residents of Ironville, but also strengthened our relationship with Amber Valley Borough Council as a great client to work with!
Following the work finished over the winter months, we received overwhelmingly positive feedback from the residents of Ironville. Many people reported that their homes felt warmer and easier to heat and with the rendering work now applied to the outside, especially after fitting insulation in the 70s-built galley kitchens, which were previously empty cavities and made the home very cold. The visuals of the village are also now much nicer to look at, modernising the area but still keeping it in character with their surroundings.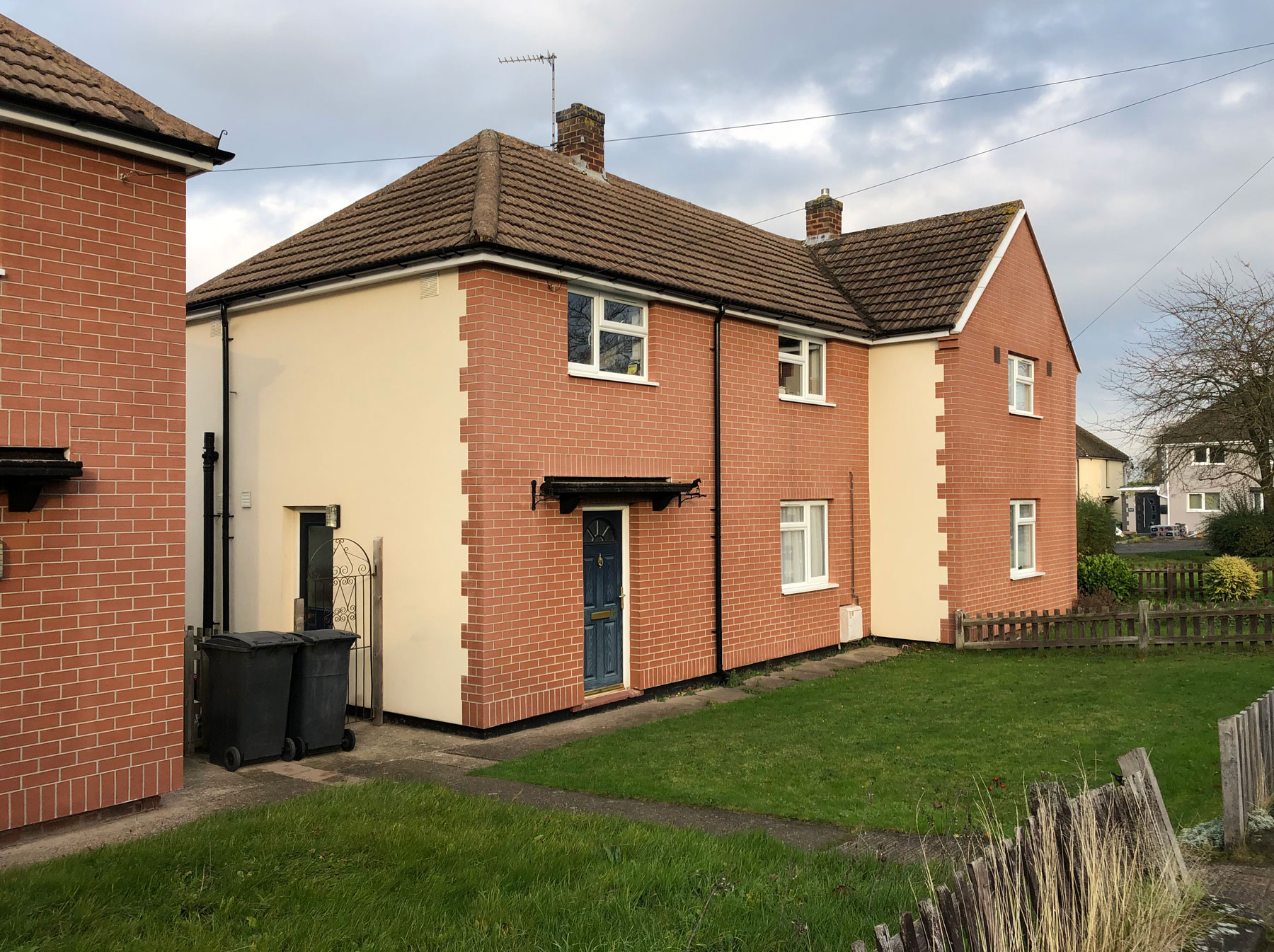 Recent projects by Westville
We've had the opportunity to work on some inspiring projects with some fantastic residential clients, businesses and local authorities.