Our brief, and Ironville's history.
Featured in our previously ongoing case study, Ironville, located in the beautiful Amber Valley region, is a village initially built in the 19th century to house ironworkers. This area is rich in history. Close by is the impressive Codnor Castle, which, in Medieval times, used to be home to one of the most powerful families in the area, hosting many royal visits from King Edward II. In addition, the communities working in Ironville's local iron industry played a crucial part in the nation's history, from manufacturing cannonballs used at the battle of Waterloo to providing the tracks for Churchill & Cromwell tanks in the second World War.
Unfortunately, modern times have seen the area deteriorate, with much of the accommodation in Ironville being identified as needing improvement. Following the announcement by Amber Valley Borough Council that they had received a grant from the Department for Business, Energy and Industrial Strategy, plans were put in place to make homes in the area warmer and more energy efficient.
As part of the overall plan, residents were encouraged to fill out expression forms to see how many households were eligible to take advantage of the Local Authority Delivery (LAD) 1b & 2 funded schemes. Westville's plan focused on insulating a mix of private properties and social housing, working with Futures Housing Group and Amber Valley Borough Council. In all, 70 properties were deemed eligible for the work.
As Westville had successfully worked on previous projects of this nature with Amber Valley Borough Council, we were entrusted to deliver the ongoing goals of the scheme in a manner that we have been proud to demonstrate repeatedly.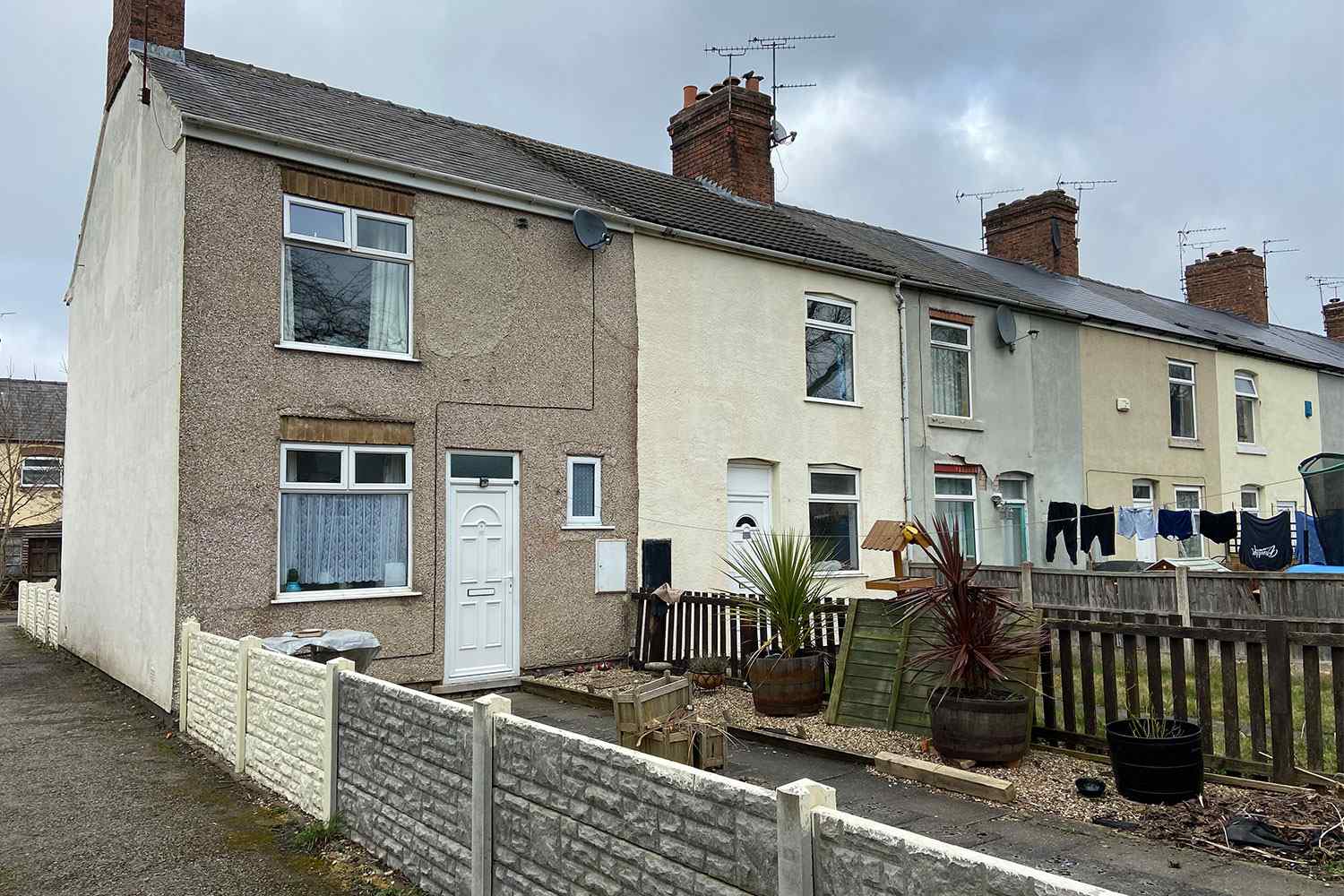 Challenges overcome at Ironville.
Work commenced in June 2021 and continued throughout the winter, starting with scaffolding being erected and insulation panels being installed. The first stage of the retrofit plan involved Cavity Wall Insulation to the rear extensions and insulating lofts where necessary. The insulated properties were then finished using 6 Wetherby System textured render colours.
As with all work we conduct in a residential area, great care and planning needed to be factored in to ensure minimal impact on locals. Particularly important was the need to provide minimal disruption to their working practices (being from home or commuting to the office). While locals understood that there would be some noise from heavy vehicles and plant, Westville's commitment to eliminating disturbances meant we received zero complaints, something we take great pride in. This is thanks partly to our fantastic relationship with Amber Valley District Council, where our joint collaboration helped enormously in the planning and execution of this project.
Fortunately, we were very lucky with the mild winter weather, allowing us more time to finish the work ahead of schedule, resulting in minimal intrusion into the social and working lives of the residents.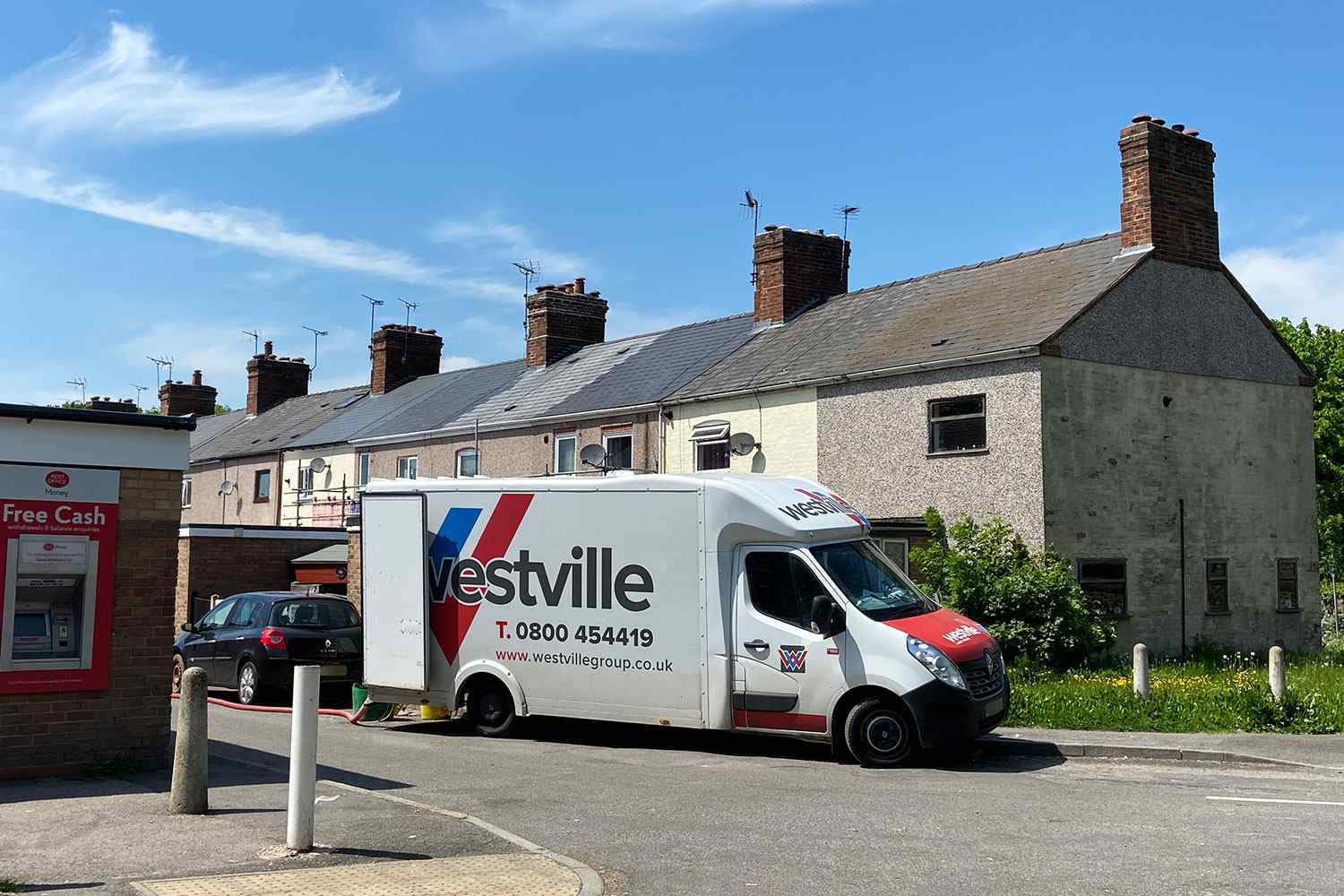 Westville Regenerating the area.
Spotlight On Our People...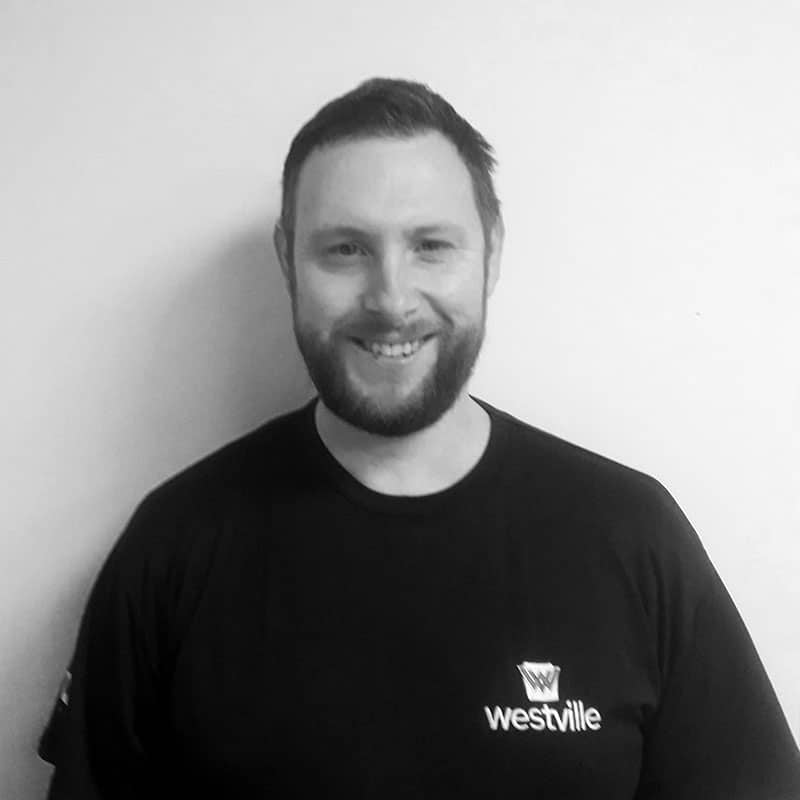 Andy Hardwick
Site Install Manager
Andy's work and professionalism was paramount to the success of the Ironville project. Having took responsibility for the site, Andy proved once again why he is to be relied upon. Acting as a link between the gangs and Amber Valley Borough Council and Futures Housing, he was able to relay important information, concerns and breakthroughs in a clear and friendly manner.
Everyone at Westville already knows all this about Andy, but it's nice to receive recognition from your clients on a project and was instrumental in building a good relationship with the Ironville residents and Amber Valley Borough Council.
Results.
The full scale of works took half a year to complete as we insulated and rendered a total of 65 properties.
The results of this ambitious project not only improved the living situations for residents of Ironville but also strengthened our relationship with Amber Valley Borough Council, showing us as a contractor who aligned with their values and shared the same principles of risk and best practice.
After completing the work, we received overwhelmingly positive feedback from the residents. Many people reported that their homes felt much warmer and easier to heat. A big part of this success was due to fitting insulation into the 70s-style galley kitchens. These were previously empty cavities which made the properties very cold. In addition, the visual impact of the village is so much nicer now, mainly due to the rendering work applied to the outside, cleverly modernising the area while still keeping it in character with its surroundings.

Following the work done in Ironville, the total estimated energy bill savings is around £11,200 per year, that an average saving of £160 per household!
The work done on this project will save an incredible 39.2 tonnes of CO2 from entering the atmosphere each year. That's the equivalent of preventing over 90 barrels of crude oil from being extracted and consumed every year!**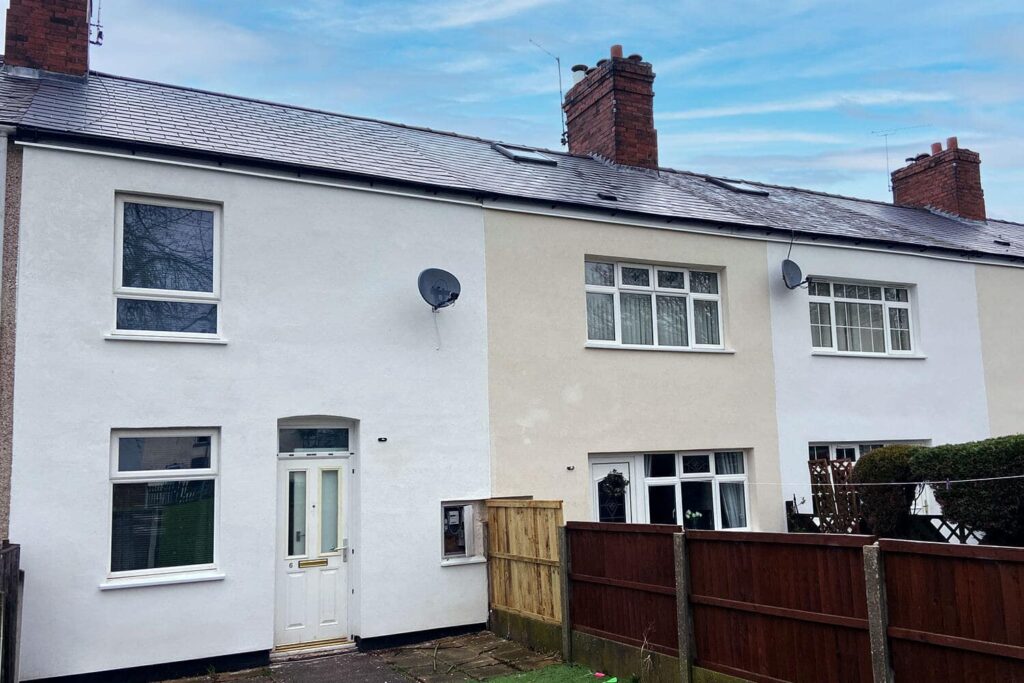 Recent projects by Westville
We've had the opportunity to work on some inspiring projects with some fantastic residential clients, businesses and local authorities.