Our brief, and Markham House's history.
Since it was initially built in 1974, Markham Court has always been a retirement home for local residents. Located in the heart of Duckmanton, Chesterfield, the surrounding area has seen some dramatic changes throughout the years, most notably the expansion of the nearby M1 motorway, Junction 29A, which has seen rapid business growth in recent times.
Standing strong for 46 years, Markham Court was starting to show its age, so plans were drawn to refurbish the building to make it much more comfortable to live in.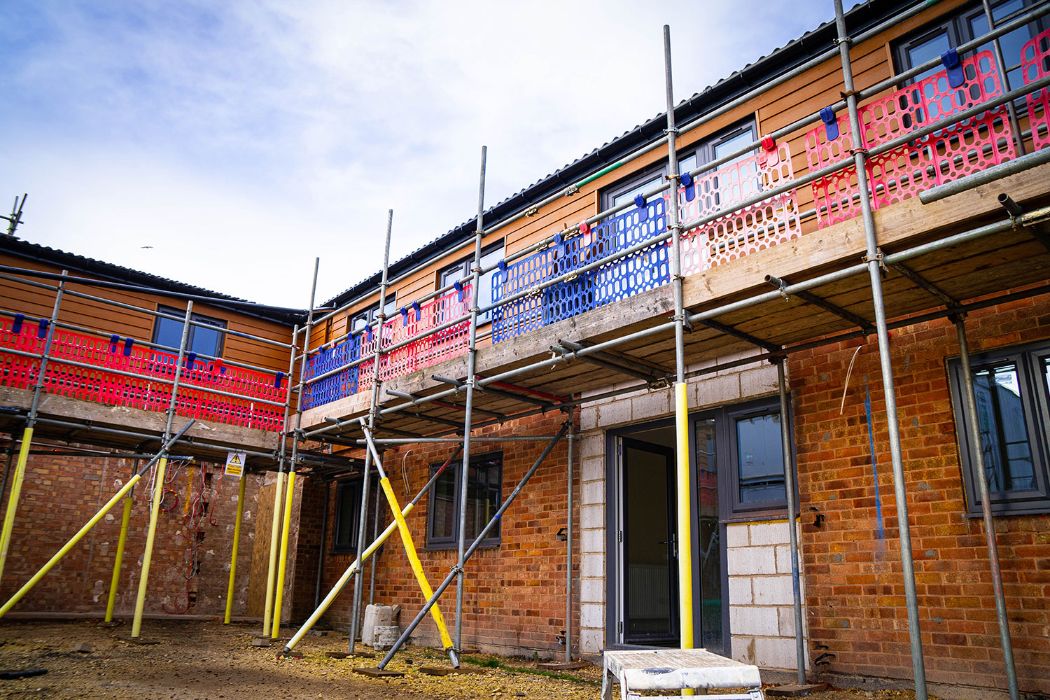 Challenges overcome at Markham House.
Work on Markham Court started in April 2020, deep into the first national lockdown. This caused uncertainty throughout the country, with everyone trying to get used to the 'new normal'.
Thanks to the hard work of everyone involved from both Fortem & Westville, appropriate scheduling and work procedures were outlined and communicated throughout everyone involved in the project to ensure that the work could be completed safely and on schedule.
Once residents had been moved to comfortable temporary accommodation, Westville started work on the project, applying render, cedar cladding and loft insulation following the completion of the structural work that Fortem had already implemented.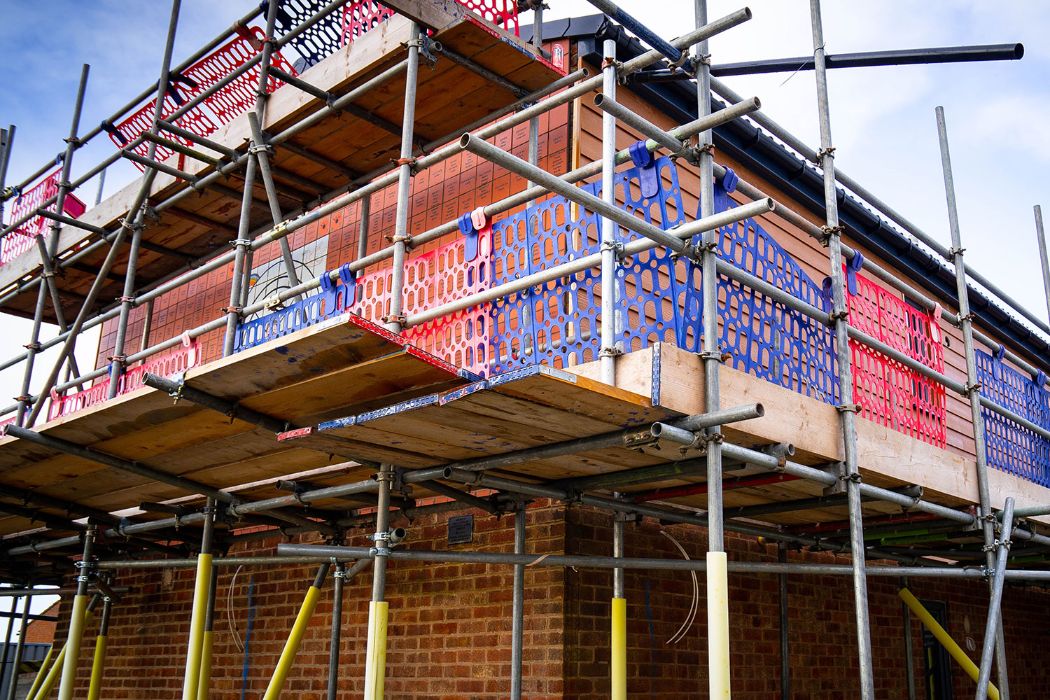 Westville Regenerating the building.
Spotlight On Our People...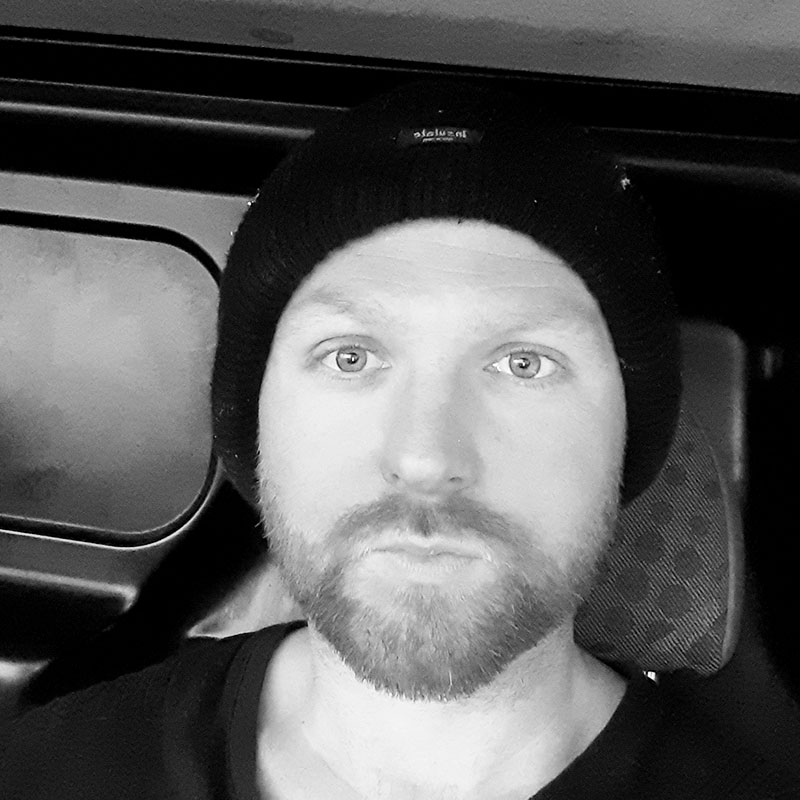 Jay Whalley
Project Supervisior
This project could not have been completed on schedule or to the highest quality we pride ourselves in without the hard work of Jay Whalley.
Jay was a key man on the project and was a huge contributor in the rendering of the building alongside his partner Glen & another gang in Steve & Luke, an outstanding feat! Fortem, the main contractor on the project, commended Jay for his work ethic and attention to detail.
Before joining Westville, Jay was in the Army for nine years. He served multiple tours all across the world, including Northern Ireland, Kosovo and Iraq.
Results.
Residents moved back in May 2020 following the completion, just one month after work had begun.
Many residents loved the building's stunning transformation, made possible by expertly combining the Wetherby 1.5mm coloured render and Cedral cladding to the outside faces. Another benefit to Westville's work was the ease of keeping the building warm thanks to the installation of fire-resistant wall & loft insulation. This was a key concern to every resident, citing their experiences of living through many cold winters.
Markham Court has been transformed from a dated, inefficient retirement home into a beautiful building, which is now very much the focus of the village.

We have estimated that the new building will prevent a incredible 8.5 tonnes of CO2 from entering the atmosphere every year*
In terms of money saved on energy bills annually, its a cool £2,100! This is equivalent to burning 4,248kg of coal in outdated fires every year!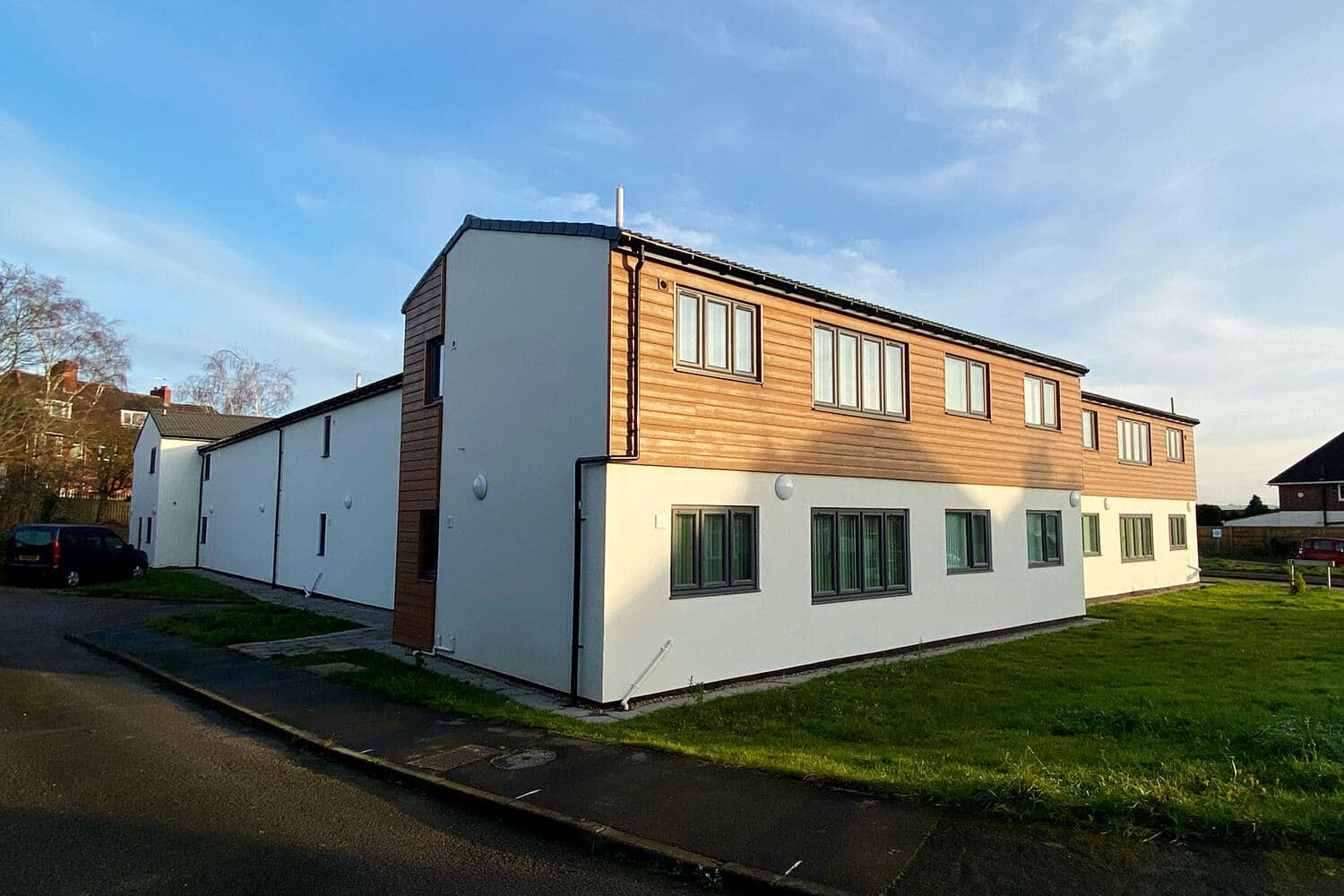 Recent projects by Westville
We've had the opportunity to work on some inspiring projects with some fantastic residential clients, businesses and local authorities.