Our brief, and Medici Hockley's history.
This is one address with a lot of history! Throughout the late 90s and early 2000s, this building housed laser quest parties and brought much joy to kids and adults alike. After that, it was home to the famous Berlins Bar, which used to be a part of Nottingham's thriving nightlife.
Following investment in the area, the building was earmarked for a student flats conversion. However, in 2015 plans fell short and this never materialised as planned, resulting in the property being left in a state of disarray.
In 2019 Formis Construction stepped in to inject new life into this iconic building and new plans were drawn up, which included Westville's insulation expertise. The brief was to make the Medici a modern force within the city's creative quarter and provide much needed quality accommodation for students attending Nottingham Trent University.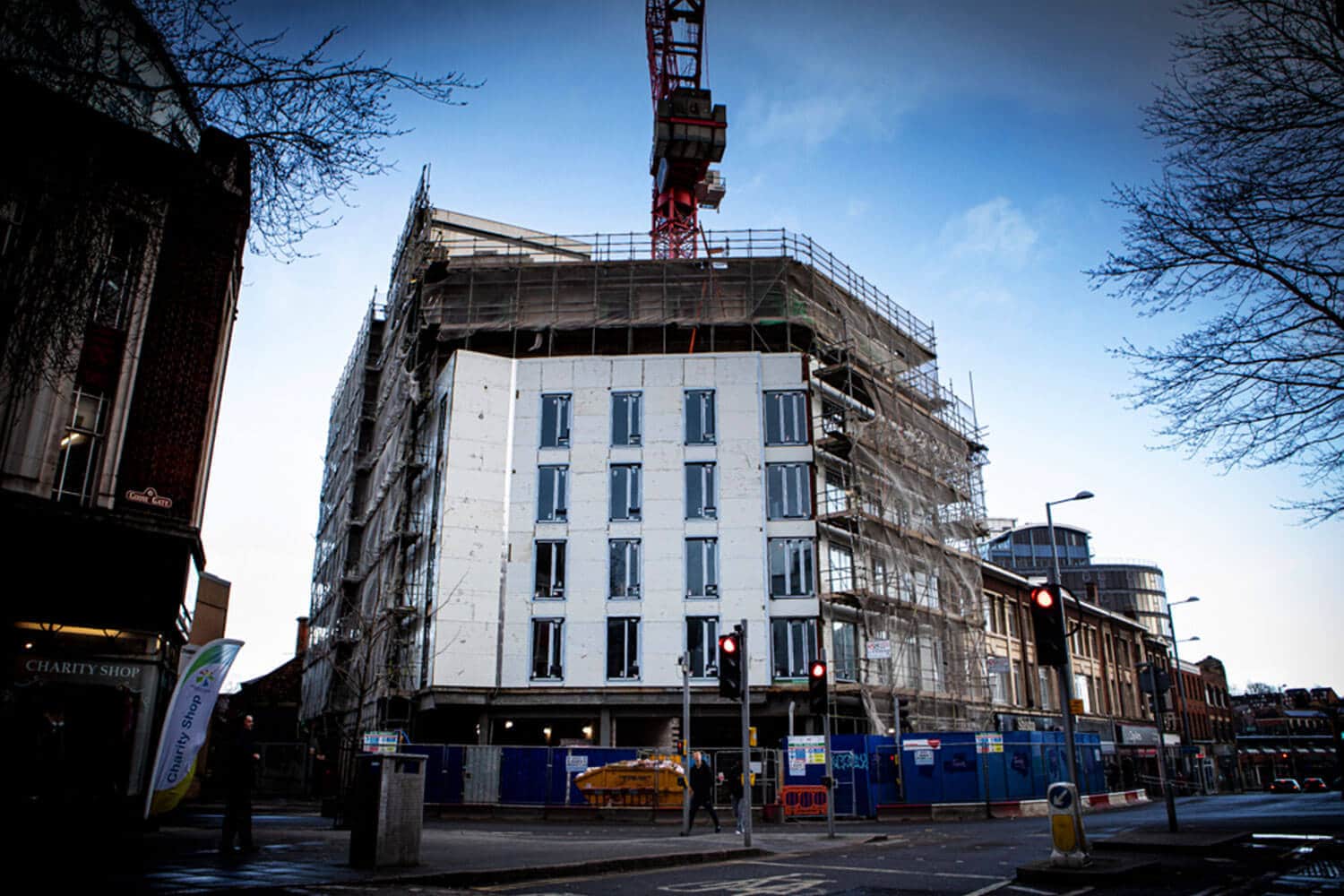 Challenges overcome at Medici Hockley.
Work on the project started in September 2019 to apply Rockwool insulation and complimentary Permarock render to the building's 1,000sqm face. Westville carefully selected products for their fire-resistant, energy-efficient properties and their ability to stand up to any harsh weather, which will inevitably lash against the side of the building throughout the years.
As this area forms the city centre's main entrance, heavy traffic and sparse parking were a big problem on this project. The site is on a corner between two main roads, so careful planning was needed to prevent potential traffic jams and angry commuters.
Westville addressed this by advocating specific entry routes and designated select parking for all transport vehicles when needed. We also scheduled heavy plant vehicles to arrive during off-peak times to minimise disruption.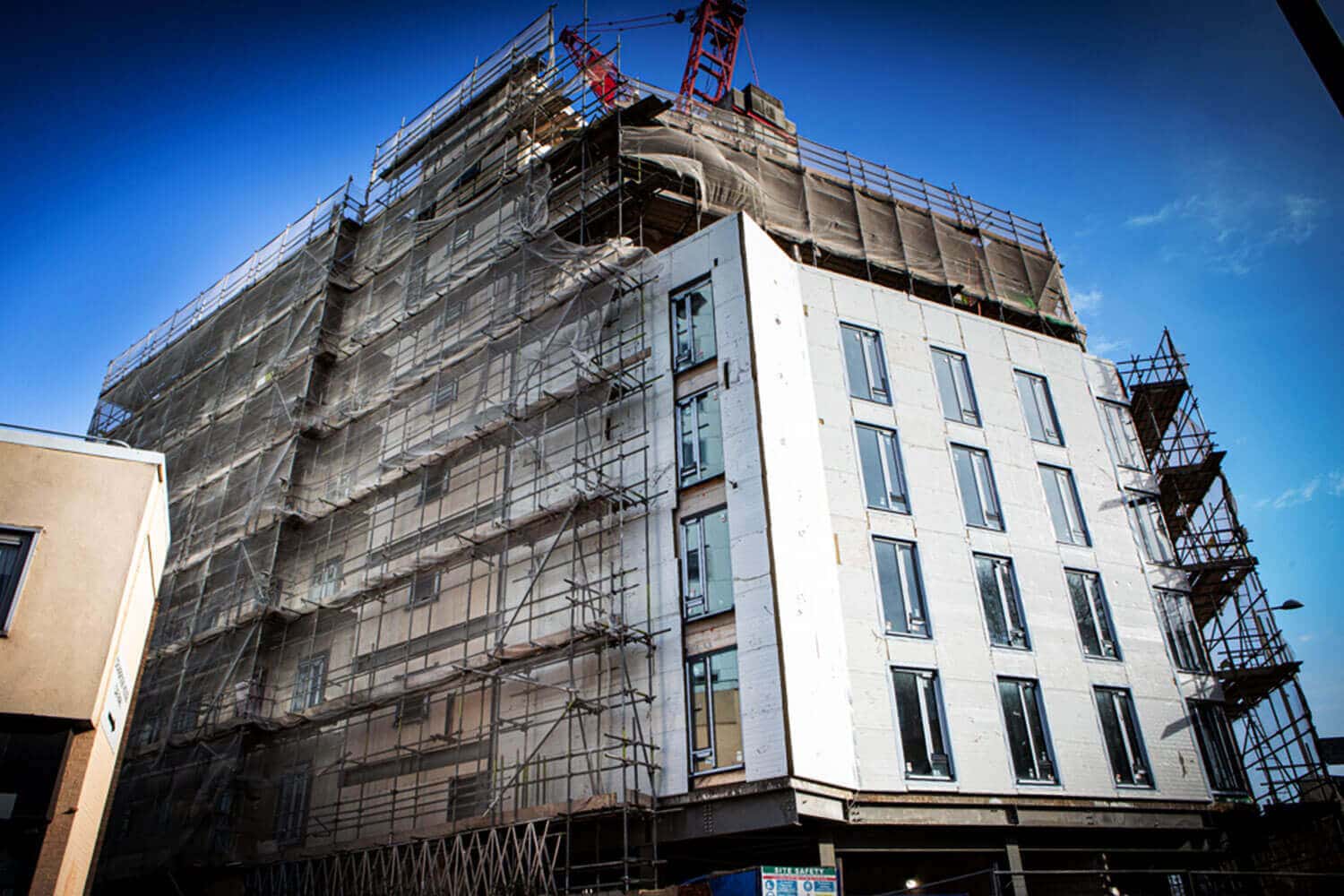 Westville Regenerating the building.
Spotlight On Our People...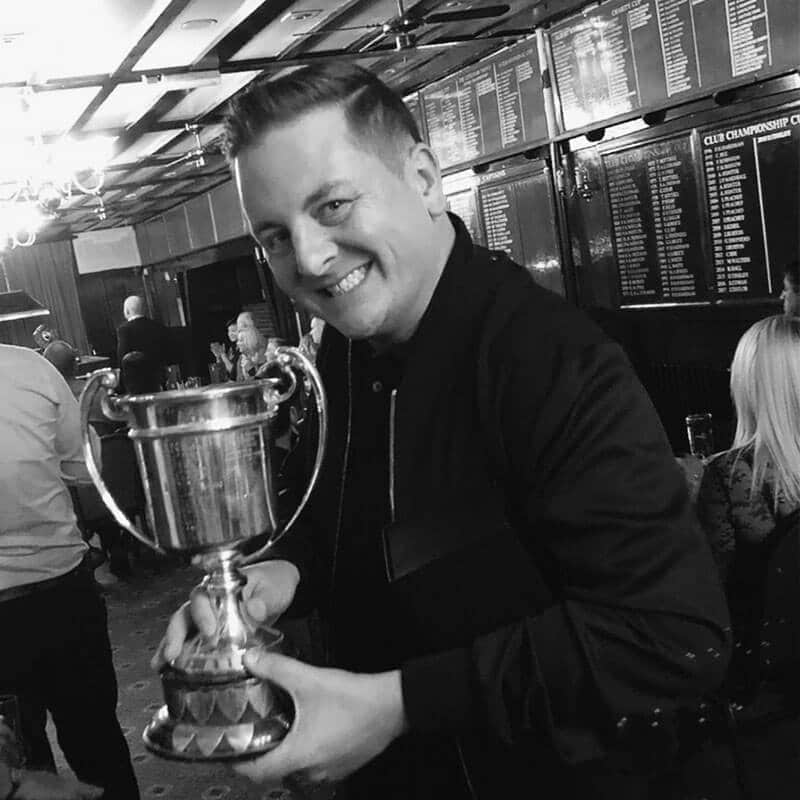 Karle Rhodes
Operation's Manager
Business Development Manager Karle Rhodes' involvement in this project was instrumental in demonstrating to the main contractor that Westville could deliver on time and on budget. Installing confidence is a crucial factor in securing work and Karle's experience and expertise in the EWI market helped secure this.
Karle was always the first on site, managing the development from the shop floor. When asked about his experience, Karle said, " This was a delicate project right bang in the middle of Nottingham's City Centre and it was very challenging at times having to work around a huge amount of different tradespeople. However, it was also very satisfying, particularly as I am a Nottingham lad, so this project is in my town and I will see it staring at me for many years to come!"
Results.
Finished during the 'lockdown,' the Medici has been completely transformed into a set of 131 modern student flats that perfectly capture the essence of the forward-thinking style displayed within the city overall.
The 1.5mm Permarock render system application gives the building a sophisticated look, complimenting the striking copper cladding. The remarkable insulating properties provided by the 110mm Rockwool insulation will provide occupants with peace of mind in cold months, leaving them free to study and not worry about staving off the frost.
We have received fantastic feedback throughout our time on this project. Formis Construction praised our work and forward-thinking, which helped ensure the site ran smoothly. Students arriving for the start of the term made many comments on the stunning exterior and how comfortable the interior made them feel.

We have estimated that the renovations to this building will prevent a whopping 55.6 tonnes of CO2 from entering the atmosphere every year, compared to an equivalent building without the improvements.*
In terms of money saved on annual energy bills, that's a huge £13,755! Put simply, that's like charging your smartphone seven million times and still have energy left to spare!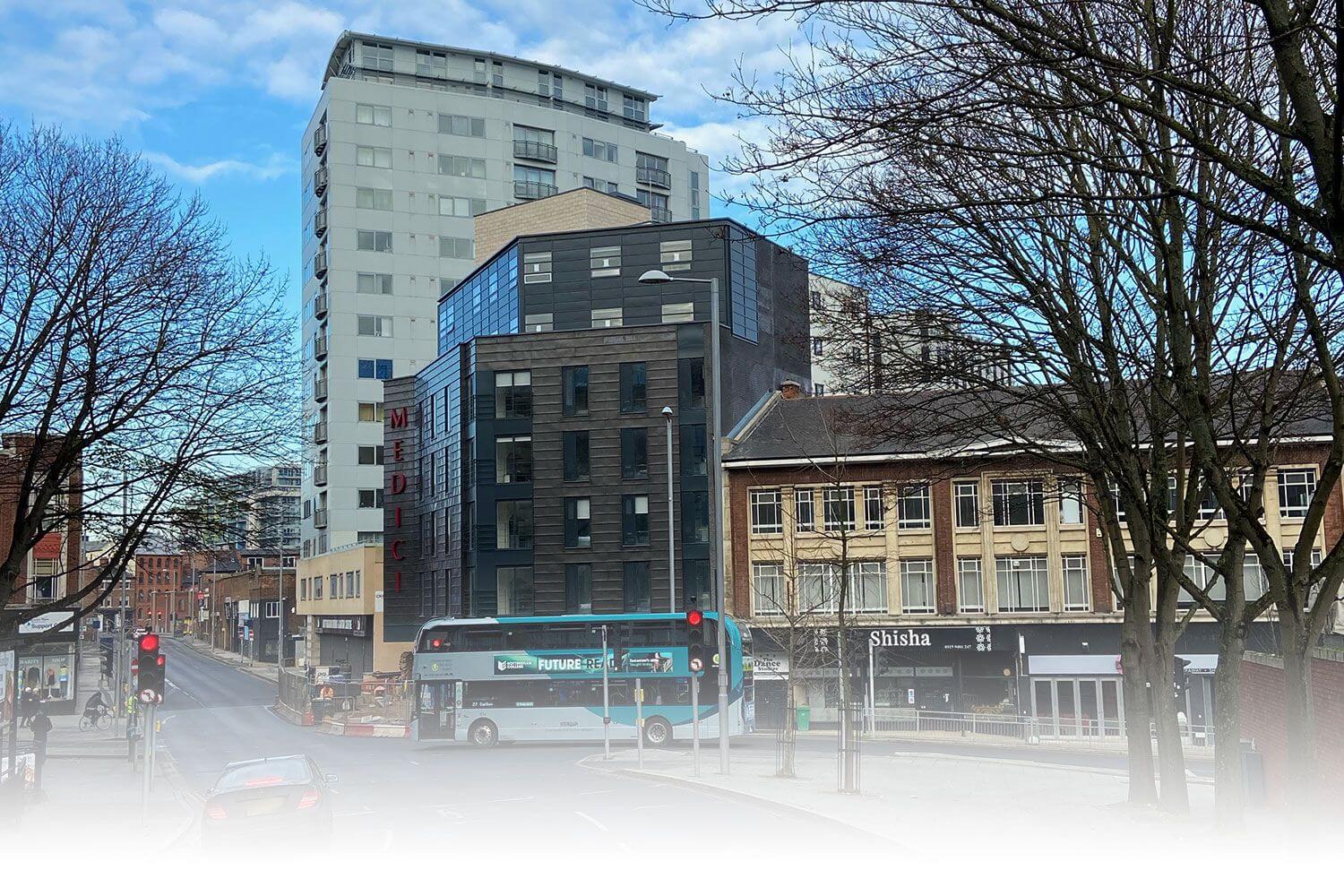 Recent projects by Westville
We've had the opportunity to work on some inspiring projects with some fantastic residential clients, businesses and local authorities.