North Kesteven District Council
Cedral Cladding Permarock External Wall Insulation Render
Modernising a historic estate
Our brief, and Newfield Road's history.
Instructed by North Kesteven District Council, this project involved modernising a historic estate in the Sleaford town of Newfield, which was built over 100 years ago. The remit was to renovate existing properties to comply with modern insulation standards, whilst at the same time as providing external finishes for potential new builds.
After initial consultations with D. Brown Building Contractors, who were the main contractors on the project, Westville were entrusted with External Wall Insulation and render to 83 homes of both existing and new build with a modern exterior finish that ensured all properties looked aesthetically compatible.
Challenges overcome at Newfield Road.
Through careful project management, Westville's site team had to adapt to working on a live site, with new building work and heavy machinery operation going on close to residents in their homes. Building work was programmed to take place during 'non-peak' times for residents and a focus on keeping noise to a minimum was followed throughout.
Working closely with D. Brown Building Contractors, we were able to formulate a plan that involved close communication with all residents to move them out of their properties in a timely manner whilst work was completed. This enabled us to complete the work quicker and therefore get the residents back into their homes as soon as possible, causing the least amount of disruption to the residents. As a result, Westville were relied upon to work quickly and accurately to ensure all houses were completed to the highest quality.
Results.
The entire estate is now completely unrecognisable, thanks to a combination of contemporary render and brick brick effect, that perfectly contrast against the hard-wearing Cedral Cladding. The homes are now much warmer, providing residents with the potential to save significant amounts of money on their energy bills. By utilising these contrasting materials, the brief was completely fulfilled as both new and old homes blended seamlessly, creating the effect that they were all built together.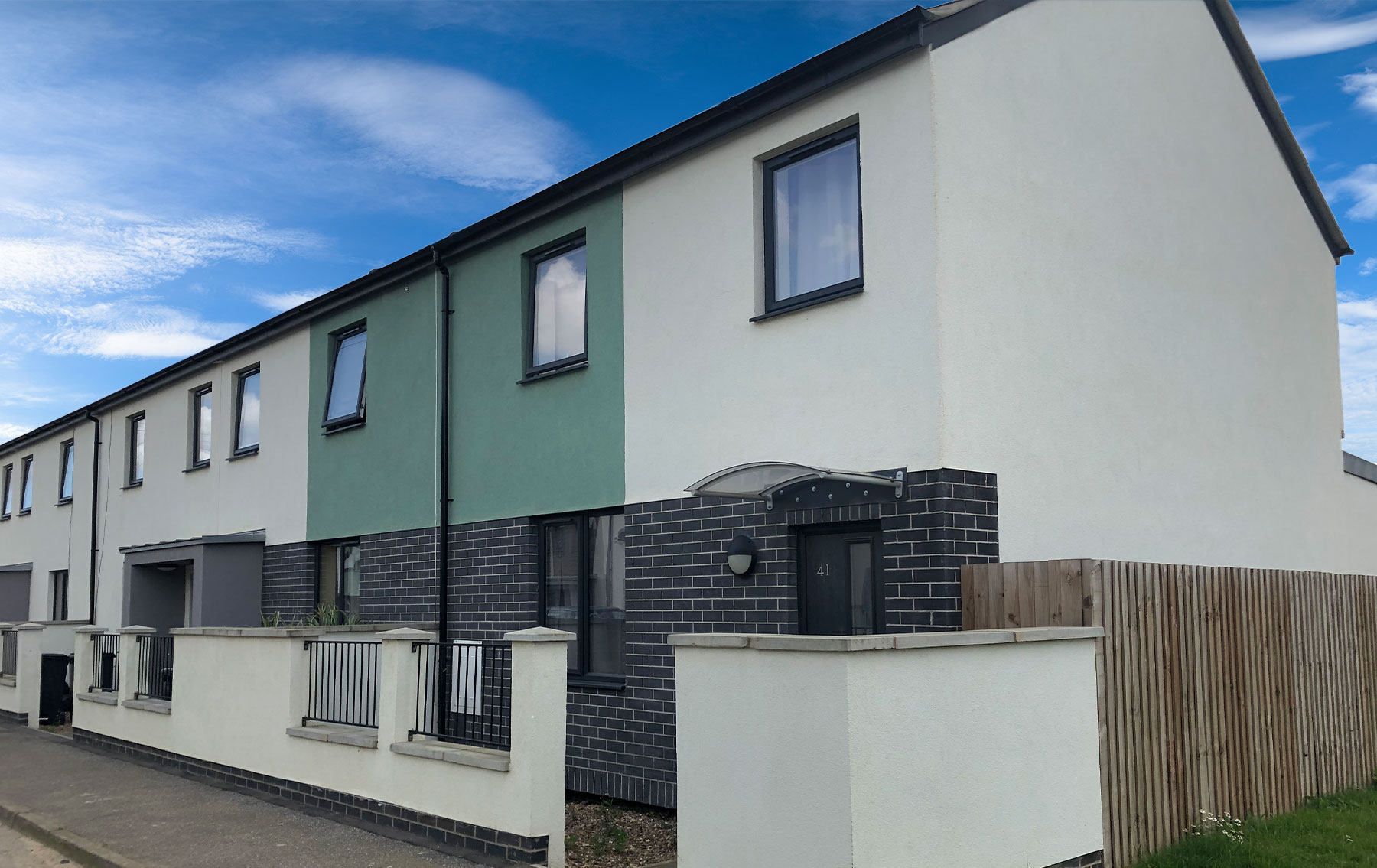 Recent projects by Westville
We've had the opportunity to work on some inspiring projects with some fantastic residential clients, businesses and local authorities.