SPS Rendaclad System Cedral Cladding
New and exciting house builder specialising in super-energy efficient homes
Our brief, and Test's history.
Working with Positive Homes, a new and exciting house builder specialising in super-energy efficient homes, Westville were appointed to install the SPS Rendaclad System and Cedral Cladding to the inaugural project.
With this being the first project using some new build techniques, we had to show a degree of flexibility on site as we overcame issues around material design, delivery and application.
Working as a close partnership, Positive Homes, SPS and Westville designed and fabricated new trims to turn the architect's designs into a reality. This was very much seen as a joint project, with the learning as important as the outstanding build quality that was delivered.
Challenges.
The work was delivered to a high standard, and as a result Westville have been appointed to carry out further works. All properties were sold before they were completed, and we have a rightfully proud, happy and positive client.
"The approach and commitment of the site team at Westville to achieve the project goals has been first class". Tricia & Martin Valentine – Directors – Positive Homes
Results.
The full scale of works took just half a year to complete insulation and rendering a mix of private and social housing, totalling 65 properties in the area.
The results of this ambitious project not only improved the living situations for residents of Ironville, but also strengthened our relationship with Amber Valley Borough Council as a great client to work with!
Following the work finished over the winter months, we received overwhelmingly positive feedback from the residents of Ironville. Many people reported that their homes felt warmer and easier to heat and with the rendering work now applied to the outside, especially after fitting insulation in the 70s-built galley kitchens, which were previously empty cavities and made the home very cold. The visuals of the village are also now much nicer to look at, modernising the area but still keeping it in character with their surroundings.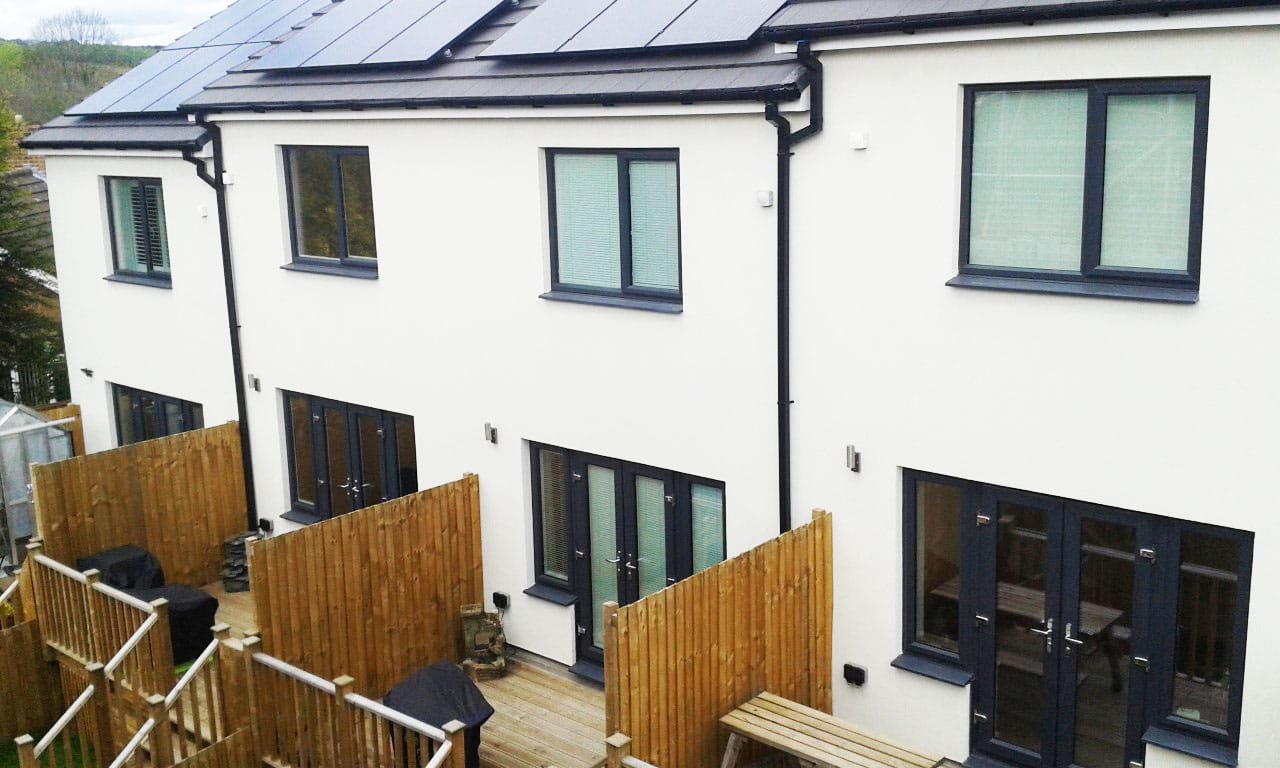 Recent projects by Westville
We've had the opportunity to work on some inspiring projects with some fantastic residential clients, businesses and local authorities.