The Project.
This project was awarded to Westville by EMH Homes. They required an experienced insulation contractor to carry out external wall insulation on a series of four unique properties in Northampton. A requirement of the contract was for Westville to source ECO funding for the project and assist in its implementation.
The Challenges.
Managing a scheme during the winter months has many challenges, with the main one being inclement weather, increasing pressure on completion times. As with all projects undertaken at a distance from Westville HQ, strict management control was paramount in the drive to stay on schedule.
Solutions.
Logistically, direct to site deliveries helped with operations and ensured that targets were met in line with the scheme schedule. Winter weather programming was key to delivering the project on time in the battle to mitigate any inclement weather restrictions.
The result.
All four properties were completed just before the Christmas break much to the delight of the residents. Technically, the installation was completed utilising SPS Envirowall 90mm EPS with a 1.5mm textured finish in Weiss. Residents commented;
"The properties look stunning", "There is a noticeable increase in the warmth of our home following the insulation".
"The properties are really warm and they look amazing!" – Katherine Norton – Asset & Compliance surveyor – EMH Homes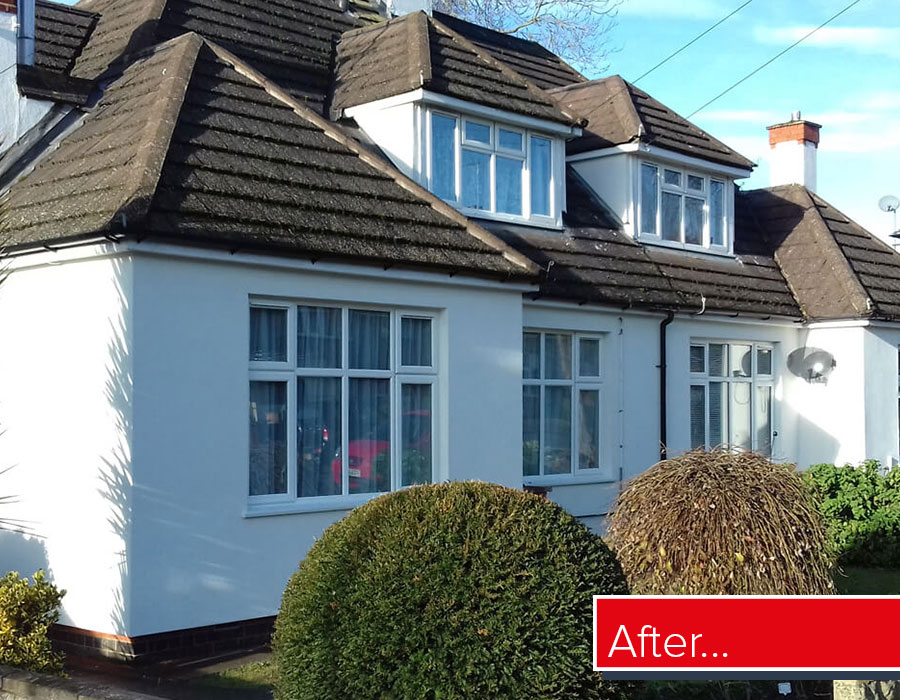 Recent projects by Westville
We've had the opportunity to work on some inspiring projects with some fantastic residential clients, businesses and local authorities.