80mm Rockwool Insulation Silicone Wetherby Render
Our brief, and Warser Gate's history.
The historic Warser Gate road originally ran along Nottingham's inner defence fortifications, but today it is almost unrecognisable from how it would have looked.
Throughout its history, Warser Gate has been an important part of the City's economy and as part of the city's Jewish quarter it grew into the heart of the world's lace industry. The Lace Market, which encompasses Warser Gate, is now a protected heritage area, thanks to the stunning 19th century architecture on display.
Unfortunately due to their exterior cladding construction, some of the properties that lie within Warser Gate have been designated as unsafe. Because of this, Managing Agents Bildurn, contracted Westville to carry out renovation work on the properties they manage, in order to make them safer and more energy efficient.
Challenges overcome at Warser Gate Nottigham.
The 6 storey building, which houses tenants in flats and commercial office spaces, was found to have been insulated with unsafe flammable cladding and was therefore unsuitable for continued use in its current state.
Following a survey, Westville removed all the unsafe material and replaced it with fire-proof Rockwool insulation. This will provide extremely effective heat retention and save the inhabitants significant money on their energy bills. The exterior walls where then completed with a Silicone Wetherby Render.
Results.
Westville's use of the silicone Wetherby render gave the building a fresh look whilst not detracting from the overall historical heritage of the lane.
The silicone render provides a tough, weather-proof finish, which will stand the test of time. From heavy weather and car pollution, to general wear and tear, the building will stand up to a lot of punishment and still look stunning for years to come.
The inhabitants now have a safer living environment, improved thermal performance and reduced energy bills.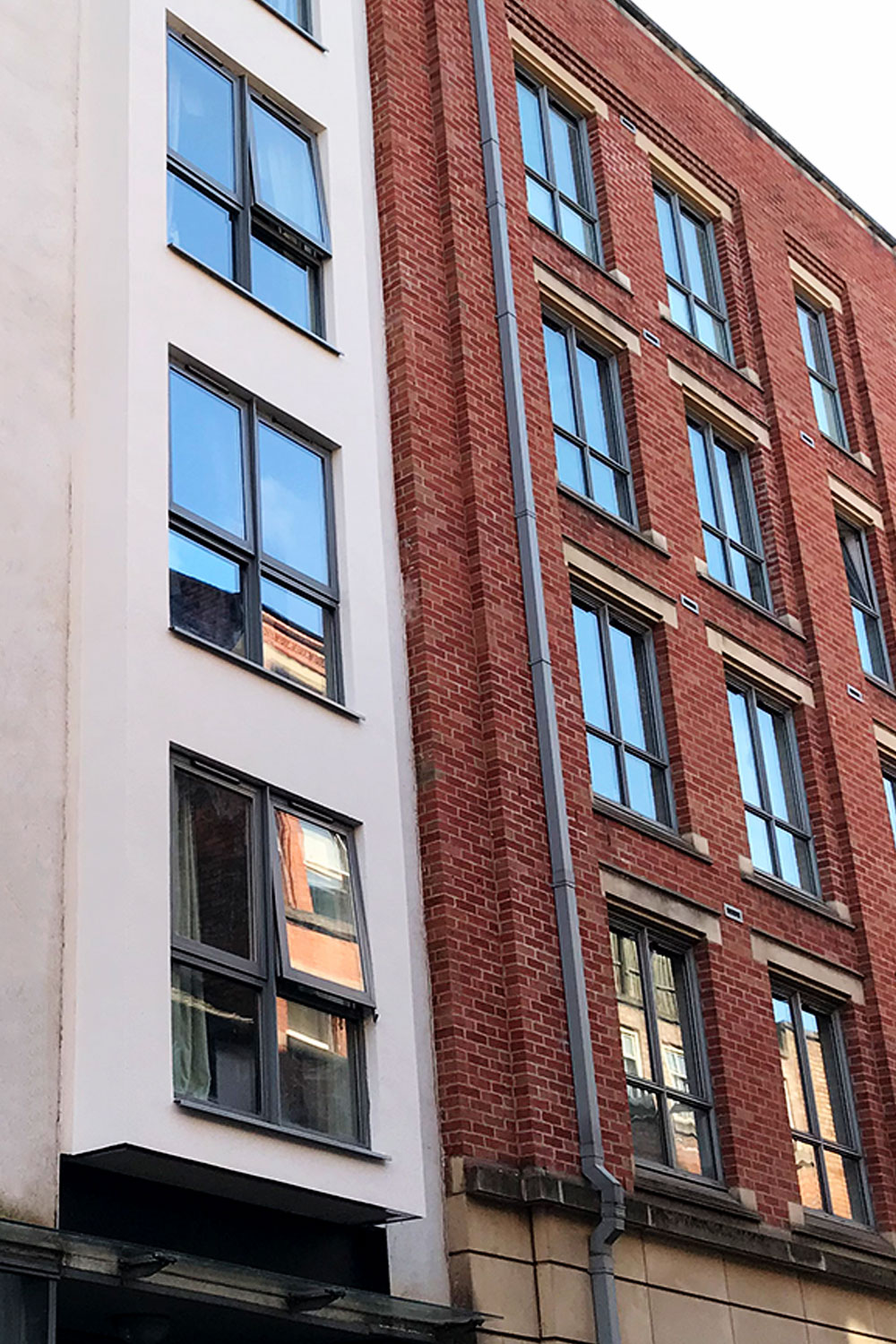 Recent projects by Westville
We've had the opportunity to work on some inspiring projects with some fantastic residential clients, businesses and local authorities.