Westville's success during the last 34 years has been built on our core values of providing outstanding quality of work & putting the client at the heart of everything we do.
Getting these two things right consistently is why our clients continue to choose us for their projects & recommend us to others, which is always the most effective way of attracting new business.
The whole Westville team have a superb work ethic & really care about the part they play in looking after our clients, giving residents a first class service (and warm homes) whilst being ambassadors for the company.
We contact residents for feedback on their experience with Westville and how they feel about their insulation and transformation of their home.
The response so far has been fantastic with 96% satisfaction for the Derby tank houses project and 90% for Ripley, with some really positive comments which are then fed back to our clients (the councils / housing authorities etc).
To recognise some of our team members who have gone the extra mile to really 'make a difference' we are introducing The Westville MaD Awards. Each winner receives a certificate, £100 Amazon voucher and most importantly their photo with our main man Sean in our quarterly newsletter.
Well done to this quarter's winners: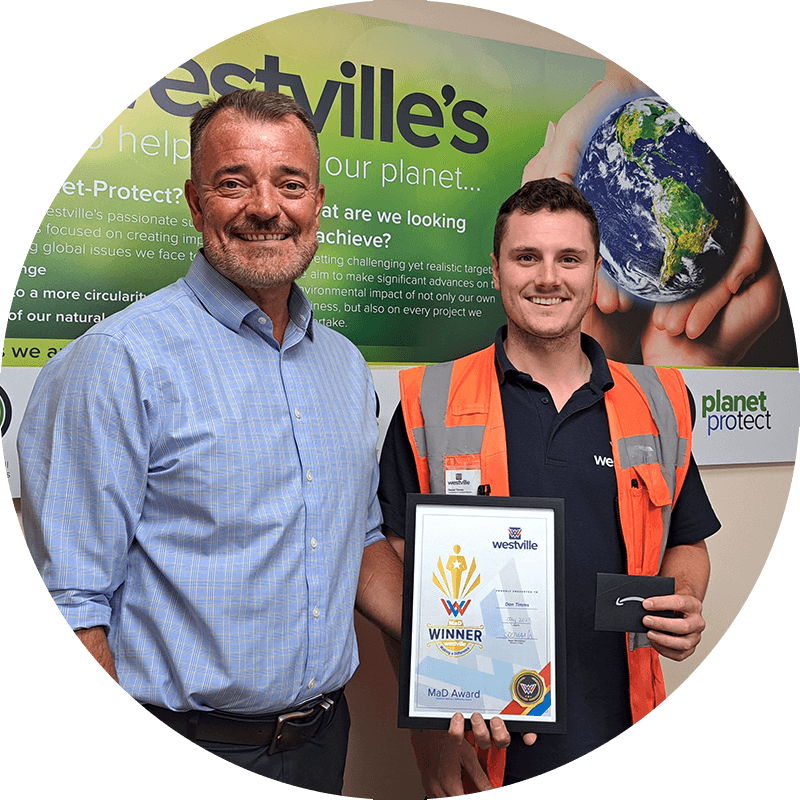 Dan Timms – Installation Manager
Dan's management of our projects in Derby and EMH phase 1 has been extremely efficient with great reviews from both clients regarding quality of work.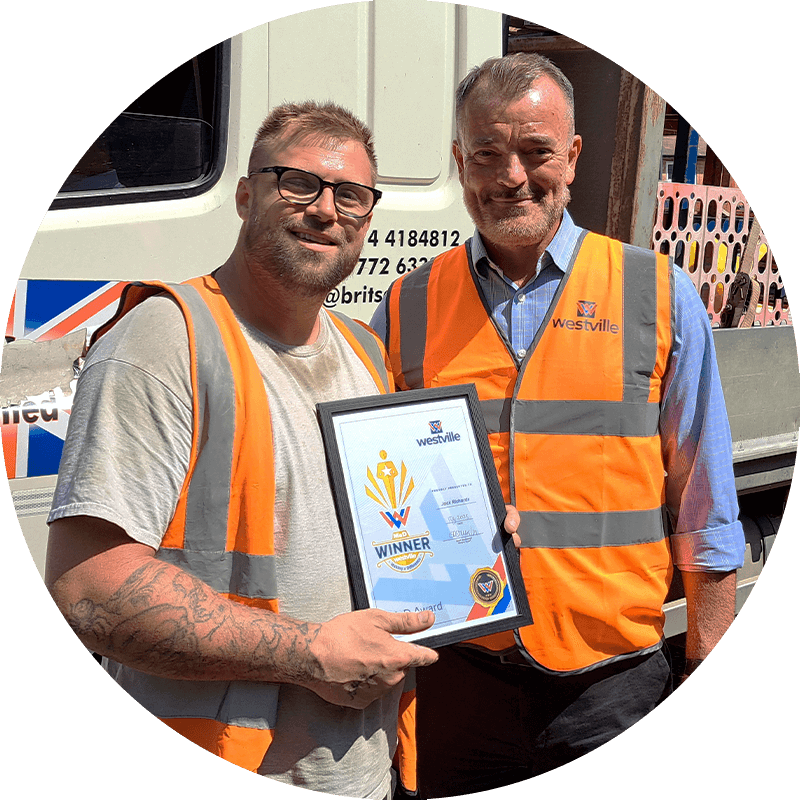 Jack Richards – Brit Scaff
Jack is a true team player, always willing to go the extra mile to ensure schedules are met and he deals with minor issues efficiently.
Doru Ghergu – EWI Installer
Outstanding work on the Derby Tank Houses with superb perseverance to meet the programme. Doru is always happy to help and has a consistent positive attitude.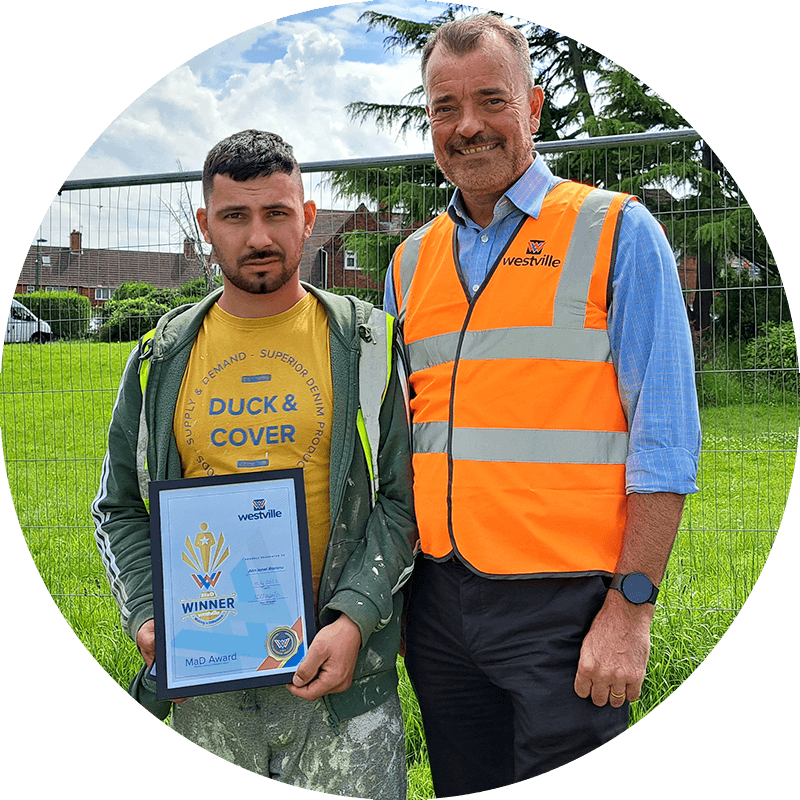 Alin lonel Rominu – EWI Installer
Alin shows dedication and commitment to his role, always producing work of the highest standard.