110mm mineral fibre fire safe external wall insulation Render and clay brick slips manufactured by Wetherby
Our brief, and Hollybank Road Birmingham's history.
Working alongside main contractor, 'Fortem Cares' Westville's remit was to help regenerate four blocks of 'Wimpey No-fines' two storey flats in Hollybank Road, Birmingham. All the flats were in a poor state of repair and being of a substandard construction they desperately needed measures to ensure better heat retention. Aesthetically, Fortem wished to create a modern contemporary look that would fit seamlessly into the surrounding area.
Challenges overcome at Hollybank Road Birmingham.
Westville's experienced site team immediately identified that the flat walls were extremely uneven, so careful project management was needed to ensure measures were put in place to prevent complications arising further into the project. The unique shape and style of the flats made applying the finishing clay brick slips tricky, however due to the earlier intervention this was achieved to the high standards that Westville are renowned for.
Results.
The regeneration work involved full external wall insulation using fire safe mineral wool fibre to the existing buildings, with protective render and clay brick slips completing the project. The flats now look modern, slick and stylish and will potentially save the tenants a huge amount on their energy bills, thanks to the increased insulation. The buildings have been completely transformed with many tenants now stating how much nicer it is to live in their homes.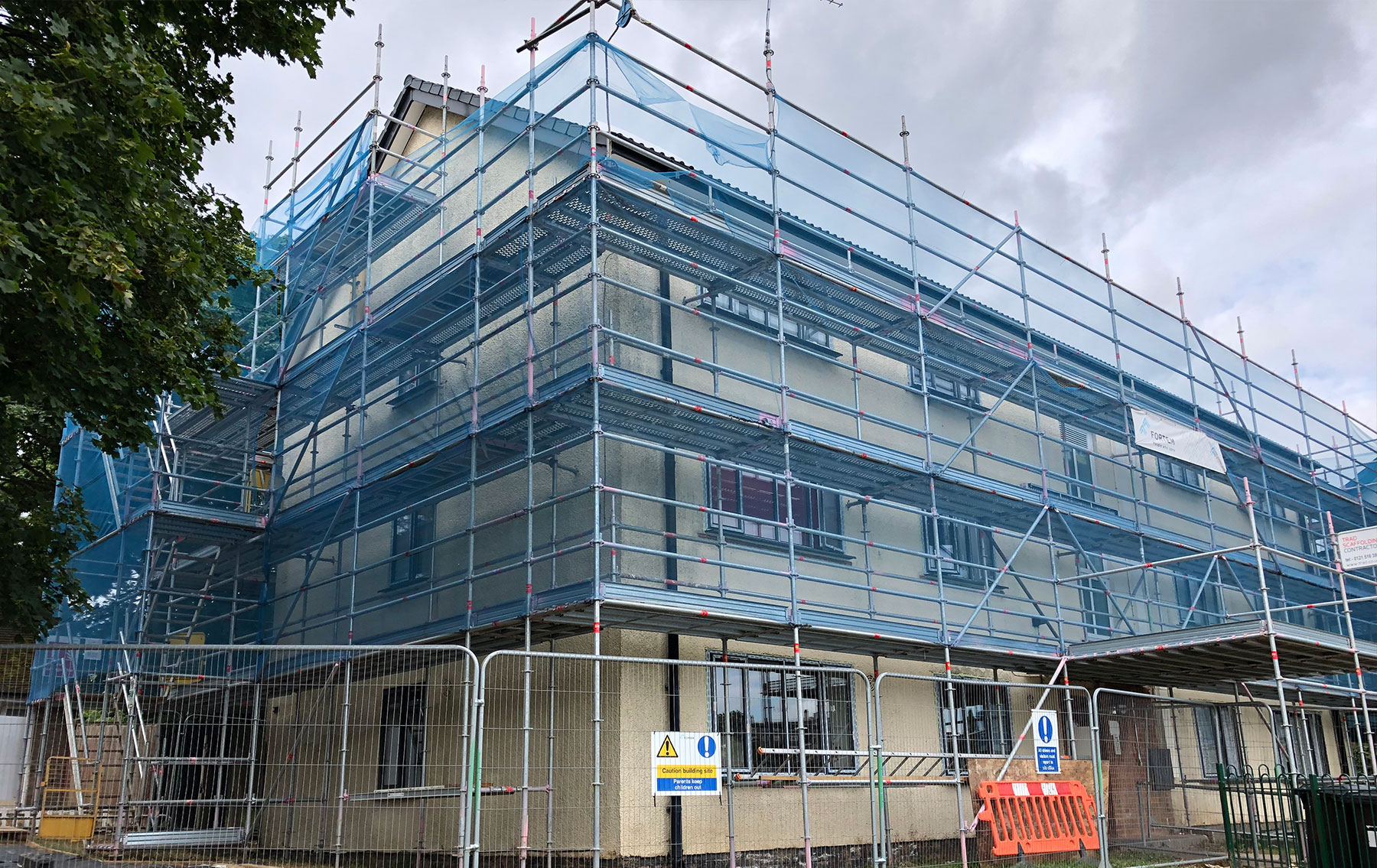 Recent projects by Westville
We've had the opportunity to work on some inspiring projects with some fantastic residential clients, businesses and local authorities.