The Project.
Sixty years ago, two young architects, Jack Lynn and Ivor Smith designed an iconic large-scale residential housing project called Park Hill - AKA 'The streets in the sky.' This building was unique, with wide semi-open corridors big enough to allow milk floats to deliver their rounds. Park Hill consisted of around 1,000 flats, four pubs, a wide selection of shops, a nursery, a school, a doctor's surgery, a pharmacy, dentists, garages and a community centre. People who lived here loved it and it was a thriving community for many years.
Sadly, two decades later, the flats fell into disrepair due to a lack of funding. As a result, families started to move out at an alarming rate and the 'Streets in the Sky' became places for crime and drug abuse. Things went from bad to worse until 1998, when English Heritage recognised its innovative design and awarded it Grade II* listed building status.
However, it wasn't until 2004, when Urban Splash purchased the estate, that exciting redevelopment plans were drawn up, and the transformation journey began!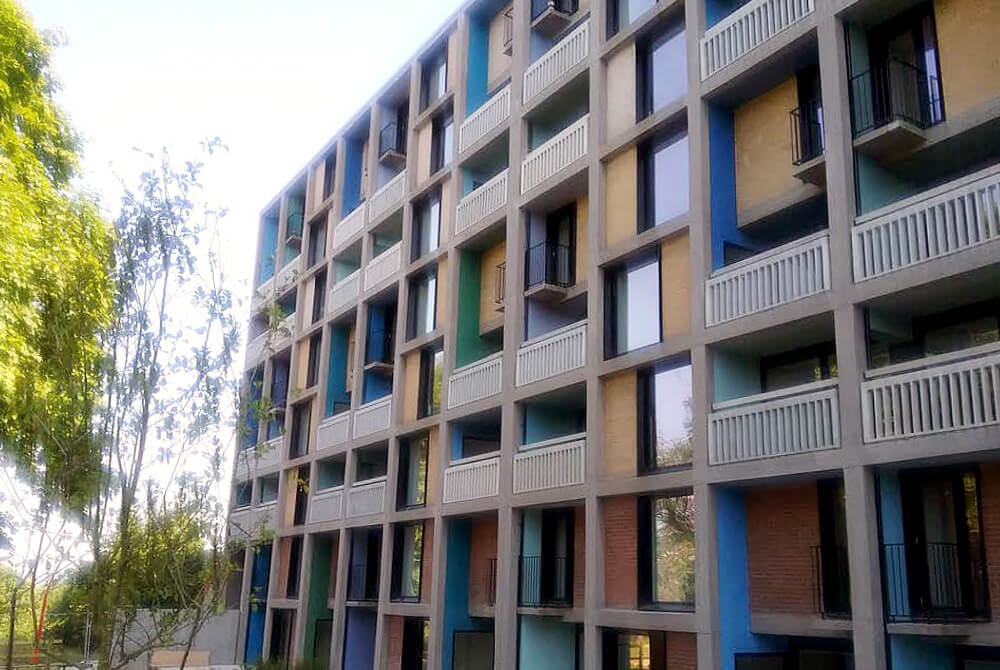 Challenges.
Westville's involvement in this massive project started in 2019 when following consultations with Broadfields, Westville became an integral part of a tendering management process. On completion of the tender, Westville was awarded a contract to install EWI and extensive rendering as part of the phase two restorations of Park Hill.
The main contractor for this project was Urban Splash. This specialist company has spent more than two decades working with architects and designers to restore old buildings and create new, sustainable communities.
Westville worked closely with Urban Splash, Permarock and the architects to meet all specifications, with work starting on site in March 2020, right in the middle of the Covid pandemic.
Initially, this significantly affected the project, causing around two months of delay as construction covid rules and regulations were ironed out to ensure everyone's safety.
Once operational, the Westville team worked tirelessly to get back on track installing balconies, ceilings, lift shafts, curtain walling and mosaic tile interfacing.
All in all, over 4000 m2 of render was installed in this derelict building.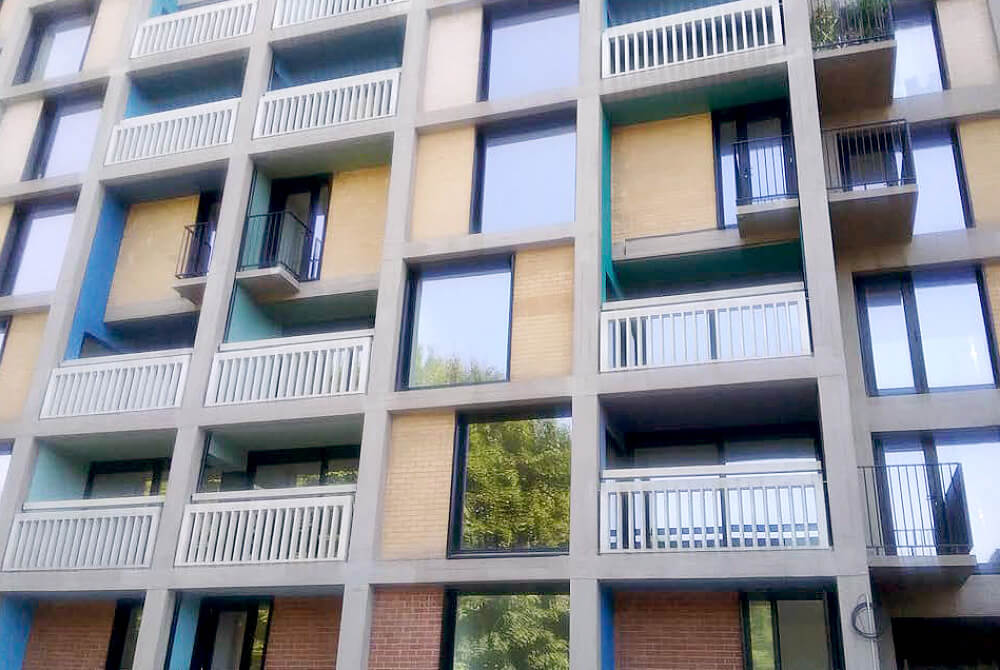 Westville Regeneration of a Sheffield icon.
Spotlight On Our People...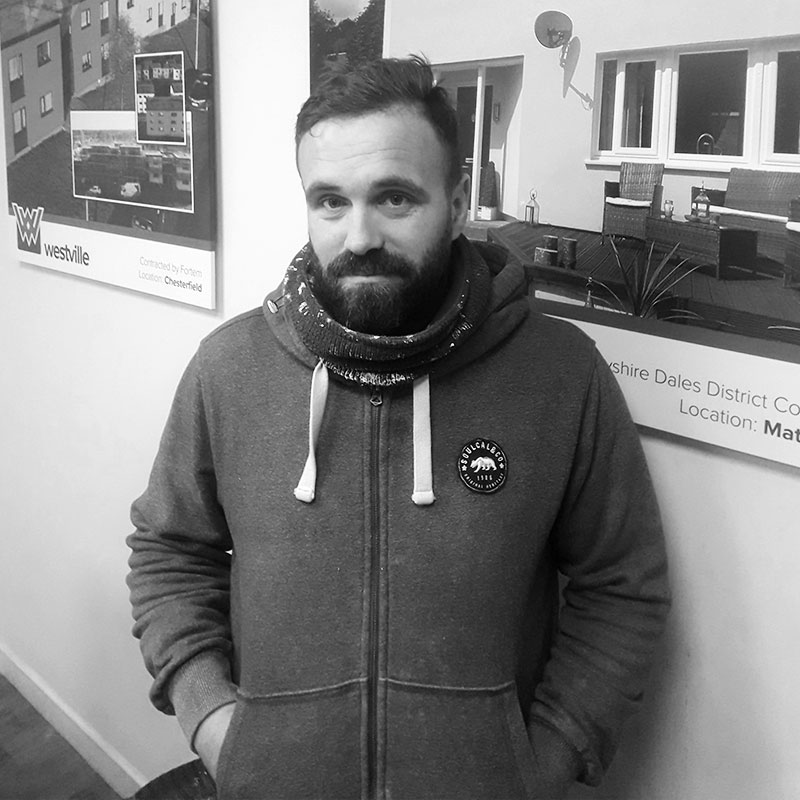 Rob Collier
EWI Installer
Project team: Kevin Hurd, Andy Hardwick, Luke Buckle, Rob Collier, Jay Whalley, Glenn Straw, Doru Ghergu, David Bond and Karle Rhodes.
Special shout-outs go to Rob Collier, who put together 29 sample boards of selected render colours as part of a presentation we made to the client and architect, Scott Walters and Karle Rhodes, who engaged with the client throughout, ensuring a superb commercial delivery.
Results.
The whole transformation looks amazing and once again, 'The streets in the sky' are a hive of activity as communities start to grow. Park Hill now provides mixed tenure homes, student accommodation, contemporary workspaces, a convenience store, a nursery and a popular café.
The Sunday Times recently cited the building as helping make Sheffield the 'Capital of Cool. That is quite a statement.
What next? Well, Urban Splash is committed to developing the external areas around Park Hill, adding to the existing landscaping as the project continues to grow and expand during its third, fourth and final phases.
Westville is proud to be playing a part in the ongoing history of this iconic building.

By our calculations, the insulation work completed by Westville at Park Hill Phase 2 will save residents around £240 per year on their energy bills, with a combined saving across all properties of around £46,800 per year.*
The insulation benefits to the residential properties alone prevents nearly 80 tonnes of CO2 from entering our atmosphere each year. That's preventing a coal power plant from burning over 40 tonnes of coal annually!**
In addition to the insulation benefits for each household, Westville also applied insulation to 20,000 sq ft of commercial properties mean that business owners will see large savings on ever increasing energy prices.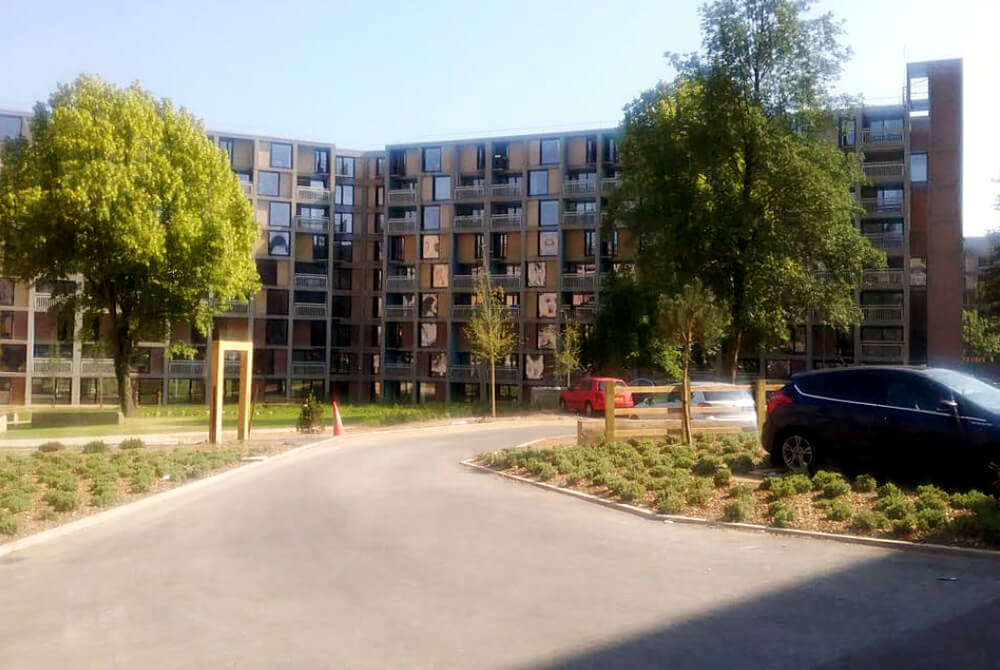 Recent projects by Westville
We've had the opportunity to work on some inspiring projects with some fantastic residential clients, businesses and local authorities.