Frank Smith – Project Manage
60mm Phenolic Insulation 1.5mm Through colour textured render SPS Envirowal
Through colour textured render
Project Details.
Working alongside a local builder, building a side and rear extension, Westville were appointed to insulate the original building and to apply render only finish to the extension and surrounding garden walls to match, leaving the chimney to expose an original feature.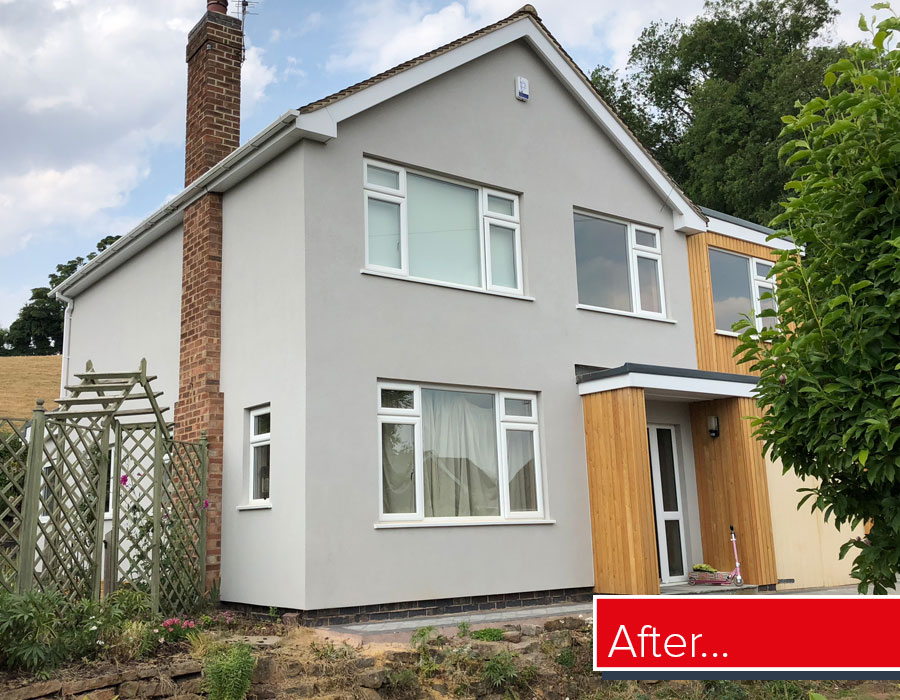 Recent projects by Westville
We've had the opportunity to work on some inspiring projects with some fantastic residential clients, businesses and local authorities.