North Warwickshire Borough Council
Full external wall insulation Walkway roof insulation Window replacement and parapet detail
Renovate a number of flats
Our brief, and Long Street Flat's history.
The North Warwickshire town of Atherstone is a town steeped in history, with evidence of Iron Age, Roman, Saxon and Norman influences. The impressive Georgian and Victorian architecture dates way back to the 16th century, with many buildings being listed. A combination of these characteristics have earned certain parts of Atherstone conservation area status. Therefore, when our long standing client, North Warwickshire Borough Council, asked us to renovate a number of flats in this potential catchment area, careful consultation and planning was needed.
Challenges overcome at Long Street.
Following discussions it was identified that we could commence work on a series of three flats on Long Street, one of which containing a commercial dentistry practice. Work carried out included; full external wall insulation, walkway roof insulation, window replacement and parapet detail.
Working around a commercial business that is operating on a day to day basis presents its own challenges, so pragmatic management and good communication was essential in our quest to provide minimum disruption to the dentistry.
This work was carried out in addition to North Warwickshire Borough Council's Insulation Programme, which we are also proud to be a part of.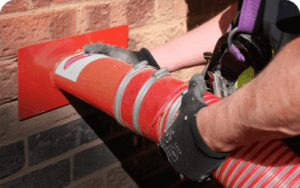 Recent projects by Westville
We've had the opportunity to work on some inspiring projects with some fantastic residential clients, businesses and local authorities.