Mansfield District Council
Wetherby 90mm EPS Insulation Mix of 1.5mm Textured Render and modern Pebble Dash in various colours
Our brief, and Properties Transformed in Mansfield.
Following an assessment of household residents within the Mansfield district with long term health conditions and low incomes, Mansfield District Council approached Westville with a proposition to work together to create a scheme utilising government funding opportunities. As many of these residents were deemed to be living in sub standard properties that were not heat efficient, the brief was to create and implement a scheme that provided financial assistance for insulation and render work to be carried out at little or no cost to the residents.
Challenges overcome at Mansfield.
Following the successful set up of the funding proposition, Westville received numerous requests from residents enquiring about having the remedial work done, so a programme of works was generated and work began. Due to the age of the properties and the narrow streets they were located on, the site team needed to produce a detailed work plan to minimise street blockages and disruption for entire neighbourhoods. Aspects of the plan included bringing appropriate vehicles and tools to the sites, whilst working around the lives of the residents. This included making sure the sites were free for residents to arrive and leave as they pleased, so work intensity was prioritised to occur at non-peak times.
Results.
Many Mansfield householders came forward to take advantage of this wonderful offer, resulting in residents benefiting from much lower heating bills throughout the year. Our team received amazing feedback, with homeowners commenting on just how much naturally warmer their home was after insulating. They were also extremely pleased with how much Westville had transformed their properties with the many render finishes offered. This project was an overwhelming success. It completely fulfilled Mansfield District Council's objective, which was to help the most at-risk, vulnerable households in the area, having to make the decision between switching the heating on, or going without other essentials during the long winter months.
On the Mansfield scheme we have saved 1093.254 tonnes of carbon from the works completed to date. These figures are taken from OFGEM and their guidance used in funding for the savings made by fitting EWI.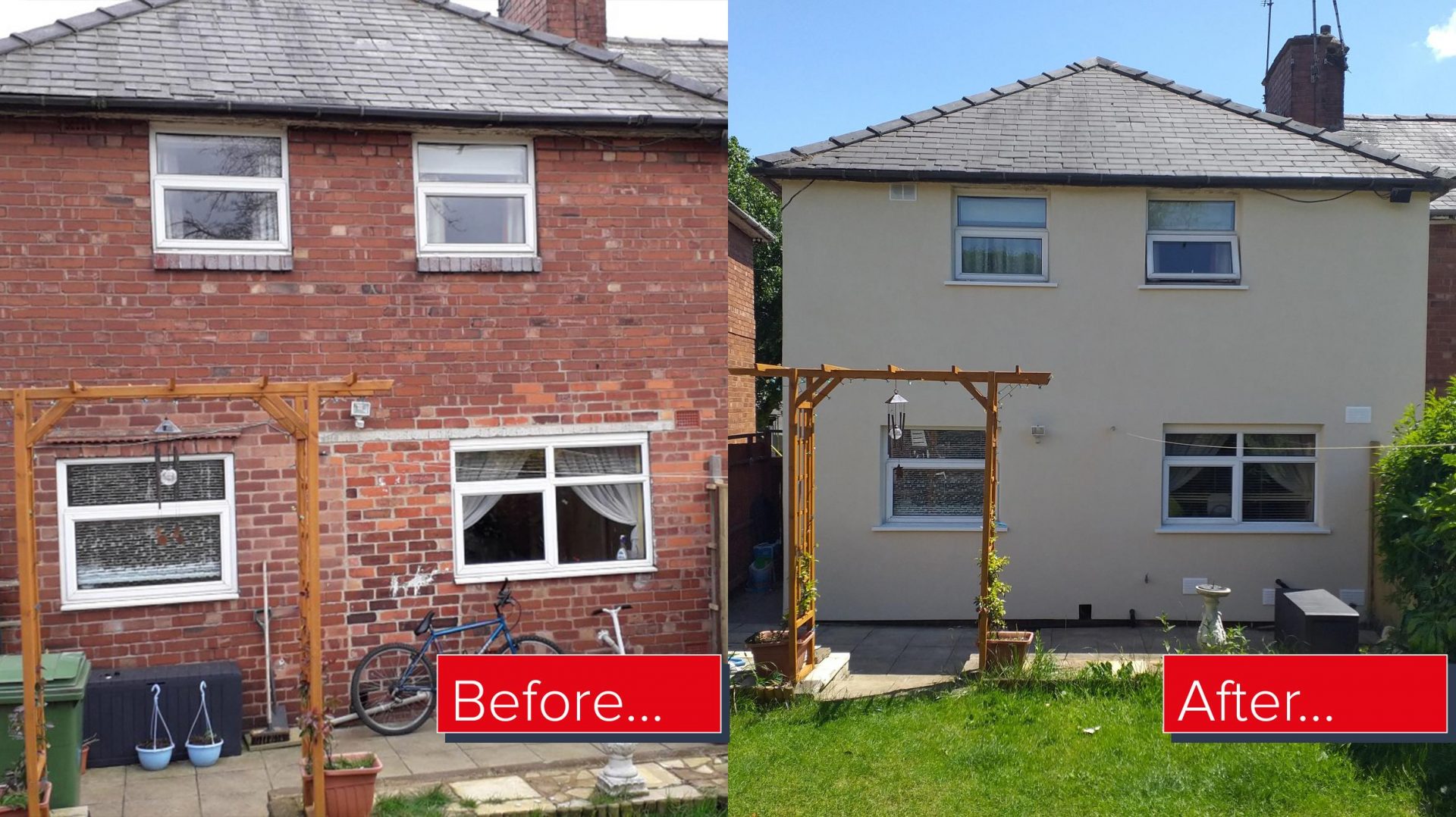 Recent projects by Westville
We've had the opportunity to work on some inspiring projects with some fantastic residential clients, businesses and local authorities.